Flexible Timing • Showcase your Creativity • Unlimited Art Immersion
Experience Art Jamming @ YANG • Art Studio
YANG • Art Studio is a 500 square feet truly artistic gallery studio set amidst the most prestige art & cultural center, Beijing 798 Art District. The studio is 9 meters high and retains the original architecture design of the German Bauhaus style building structure.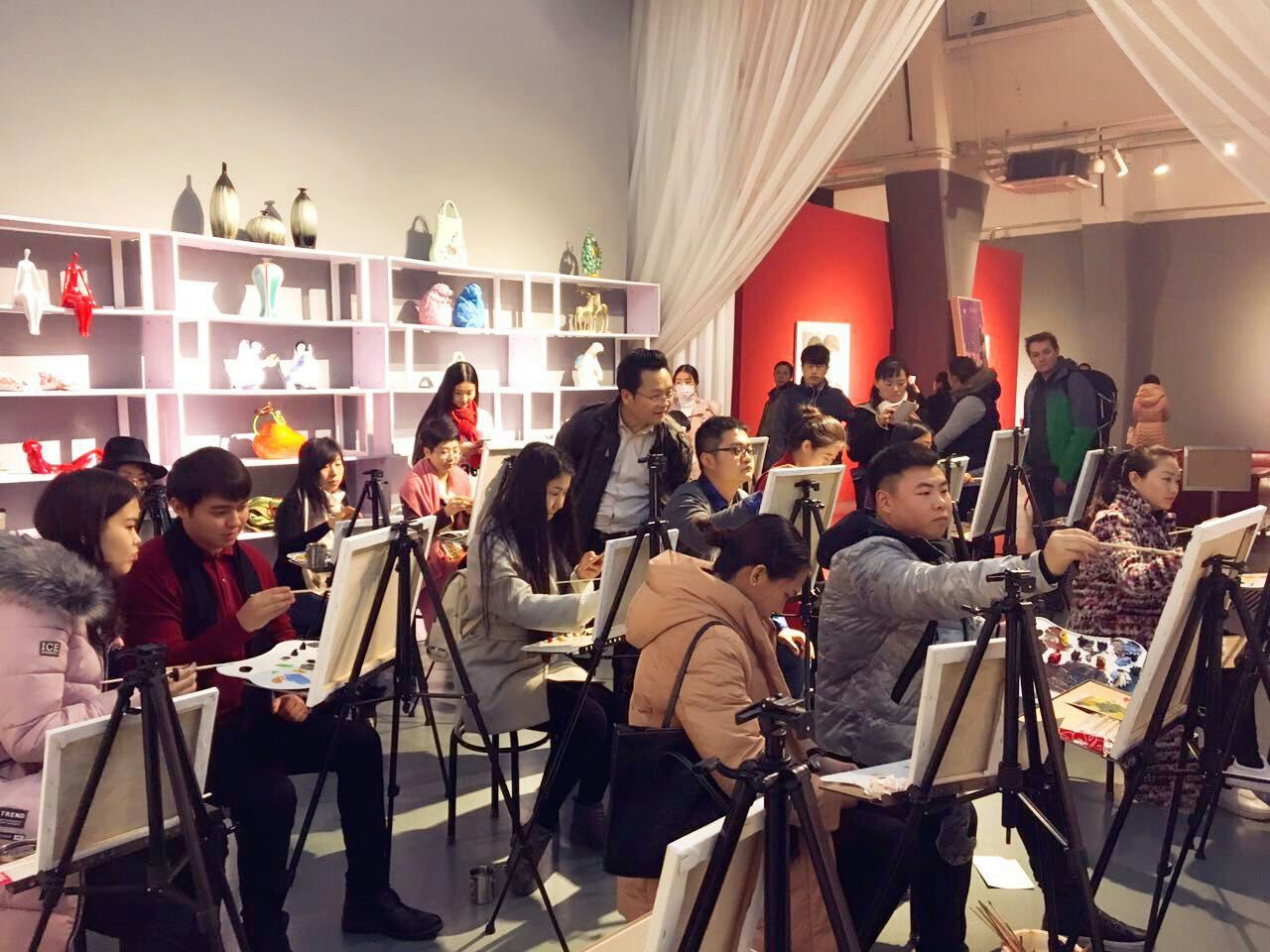 Being a therapeutic and liberating activity which aims to provide an outlet for the innate sense of creativity within every individual, successfully satisfy the creative and social needs of all urbanities. Perfect for all regardless of age, art jamming is also an incredible social and engaging activity which is sure to increase interaction and bonds between co-workers, friends and family!
YANG • Art Studio is a perfect fusion of relaxing music and therapeutic painting that inspires everyone to unleash their individuality and creativity without rigid instructions. No qualifications or experience is required; a blend of curiosity, imagination, creativity and playfulness is all you need to have an enjoyable time.
Our Services
We provide free canvases and painting equipments. (oil paint, painting tools, easels, chairs)
Contemporary Master collections on display at YANG • Art Studio for your visual sample to unleash your creativity.
Optional sale consignment service is available for your artworks upon completion.
Various beverages & snacks available: coffee, tea, wines, soft drinks etc.
Jamming Fees
1 hour @ RMB 50, 1 free 50 x 50 cm canvas
2 hours @ RMB 90, 1 free 50 x 50 cm canvas
3 hours @ RMB 120, 2 free 50 x 50 cm canvases
Contact Information
Address: 3rd Taoci Street, 798 art District, No. 4 Jiuxianqiao Road, Chaoyang District, Beijing 100015
Tel: +86 10 5762 3020 / +86 13520303568
Email: Beijing@yanggallery.info