'Dream Beyond Dreams' 
Lee Jin Hyu Solo Exhibition
Opening Cocktail: 26th January 2019, 6-9 pm
Venue: YANG GALLERY • Singapore, 581 Orchard Road, The Shopping Gallery #01-11, Singapore 238883
Featuring a live performance by renowned Korean dancer Madrid Lee
RSVP: shion@yanggallery.com.sg / +65 6721 8888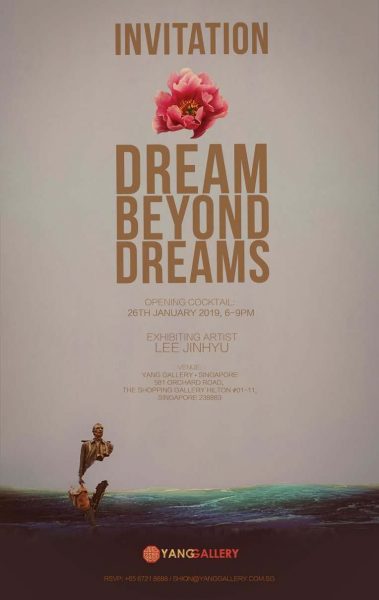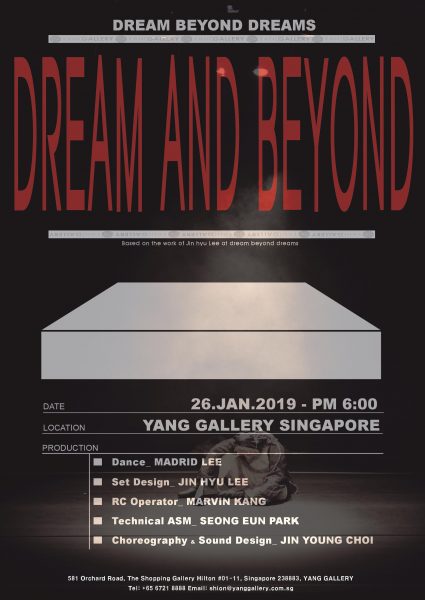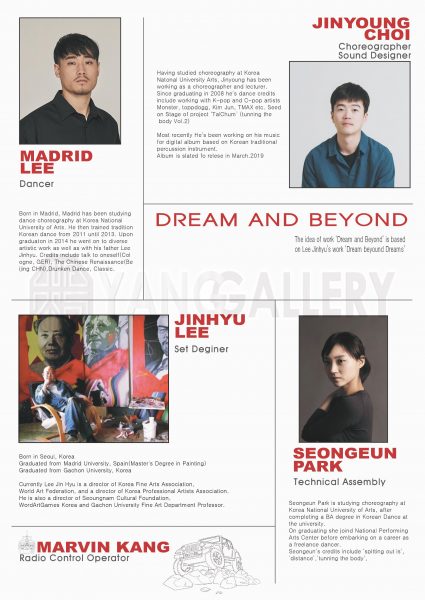 Foreword
"Dream Beyond Dreams" is artist Lee Jin Hyu's exhibition title in Singapore. The hosting of the North Korea-United States Summit for peace and the end of war on the Korean peninsula which was divided for 70 years, was titled "Dream beyond Dream."
A dream belongs not just to an individual but rather is the desire of humanity. The big trees that are shown in the artist's work are wooden memorials that silently contain the long flow of history that portray the torn hearts of the families that parted due to the war. Also the socialist figures that are portrayed are historical leaders that directly represent their time; presenting a reason of their reevaluation. That is because it is hard to conclude today whether democracy or socialism is correct. Lee Jin Hyu questions these problems through his works.
The reason for incorporating the great master of cubism Pablo Picasso and other classic artists alongside with political figures is to offer clues in discovering contemporary needs and the direction of life, together with the emotional aspects. With their upper bodies invisible, people are holding a big bag and standing over the open sea. They expressed such questions: 'Where do they come from and where are they? Where will they go? Eventually, are the desires of mankind desires all identical?' As it is shown in these astonishing works, what is important for those of us who pursue happiness? Perhaps, is Jin Hyu Lee dreaming of a new ideology?

About the Artist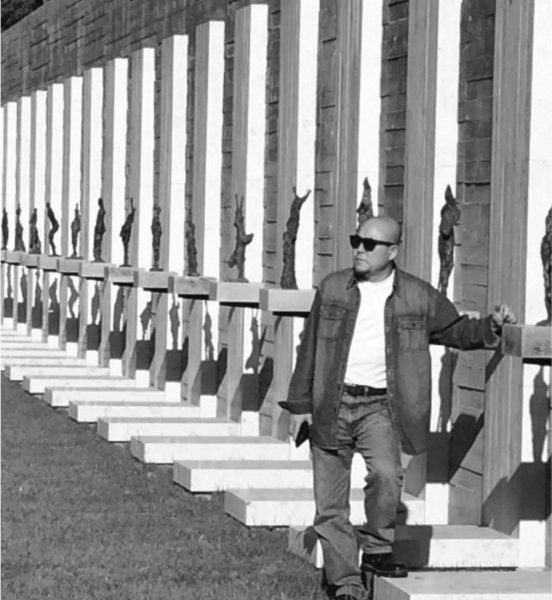 Born in Seoul, Korea
Graduated from Madrid University, Spain (Master's Degree in Painting)
Graduated from Gachon University, Korea
Lee Jin Hyu possesses a critical view regarding the aspect that the occurrences of historical issues in art led by the United States and some European countries form the mainstream of world art history after modernism. As his background in Spain and Iraq would suggest, he supports a pluralist position of culture and history, and proceeds to present a unique worldview in regard to the form of life and death, as well as political equality. Lee Jin Hyu is the type that is devoted to the values of a third party rather than the interests in art history of his time. He himself evokes romantic dreams and also is the style that enjoys powerful imaginations.
A major theme in Lee Jin Hyu's works is 'The Fragmentary Thoughts.' In the way how the work perspective of an artist with a very unique background ranging from South Korea to Spain and Iraq usually presents itself in his work, the current day reflected through him is a somewhat different prospective from the interpretations of other contemporary artists. Combining history and present from a very humanistic dimension rather than a national or historical figure is his attempt to approach as an artist.
The way of contemporary society and the aesthetic point of view reflected through his diverse prospective has a greater value and significance at a time when the global era of contemporary art is predicted. Furthermore, the very rare factors such as being a Korean artist cause his works to hold greater special meaning.
Currently Lee Jin Hyu is a director of Korea Fine Arts Association, World Art Federation, and a director of Korea Professional Artists Association. He is also a director of Seoungnam Cultural Foundation, WordArtGames Korea and Gachon University Fine Art Department Professor.
Exhibiting Collections