Ai Weiwei—artist, architectural designer, curator, and social activist—is perhaps the social-known and most successful contemporary artist in China. Ai Weiwei was born in Beijing in 1957 and is the son of acclaimed poet Ai Qing, one of the country's finest modernist poets. Ai Weiwei has exhibited in museums and galleries around the world.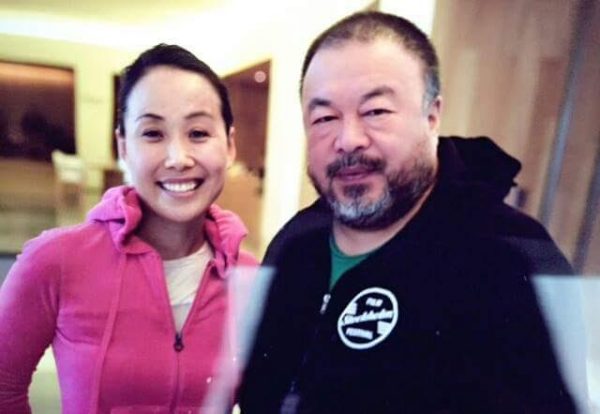 He worked closely with Swiss architects Herzog & de Meuron to design the 2008 National Olympic Stadium ("the Bird's Nest").
Open in his criticism of the Chinese government, Ai was famously detained for months in 2011, then released to house arrest. "I don't see myself as a dissident artist," he says. "I see them as a dissident government!" Some of Ai's best known works are installations, often tending towards the conceptual and sparking dialogue between the contemporary world and traditional Chinese modes of thought and production.
For Sunflower Seeds (2010) at the Tate Modern, he scattered 100 million porcelain "seeds" handpainted by 1,600 Chinese artisans—a commentary on mass consumption and the loss of individuality. Ai Weiwei received the Chinese Contemporary Art Award for Lifetime Contribution in 2008. He often leverages his work and acclaim to make explicit his opinions as one of China's most outspoken cultural critics.