YANG GALLERY • Beijing 798 proudly presents 'A Floating World 漂浮的世界 Tamen Solo Exhibition' from 31st December 2016 – 31st January 2017.
Opening Cocktail: 31st December 2016, 3-6 pm
RSVP: beijing@yanggallery.info / +86 10 5762 3020
Exhibition Venue: 3rd Taoci Street, 798 Art District, No. 4 Jiuxianqiao Road, Chaoyang District, Beijing      100015
Exhibition Period: 31st Dec 2016 – 31st Jan 2017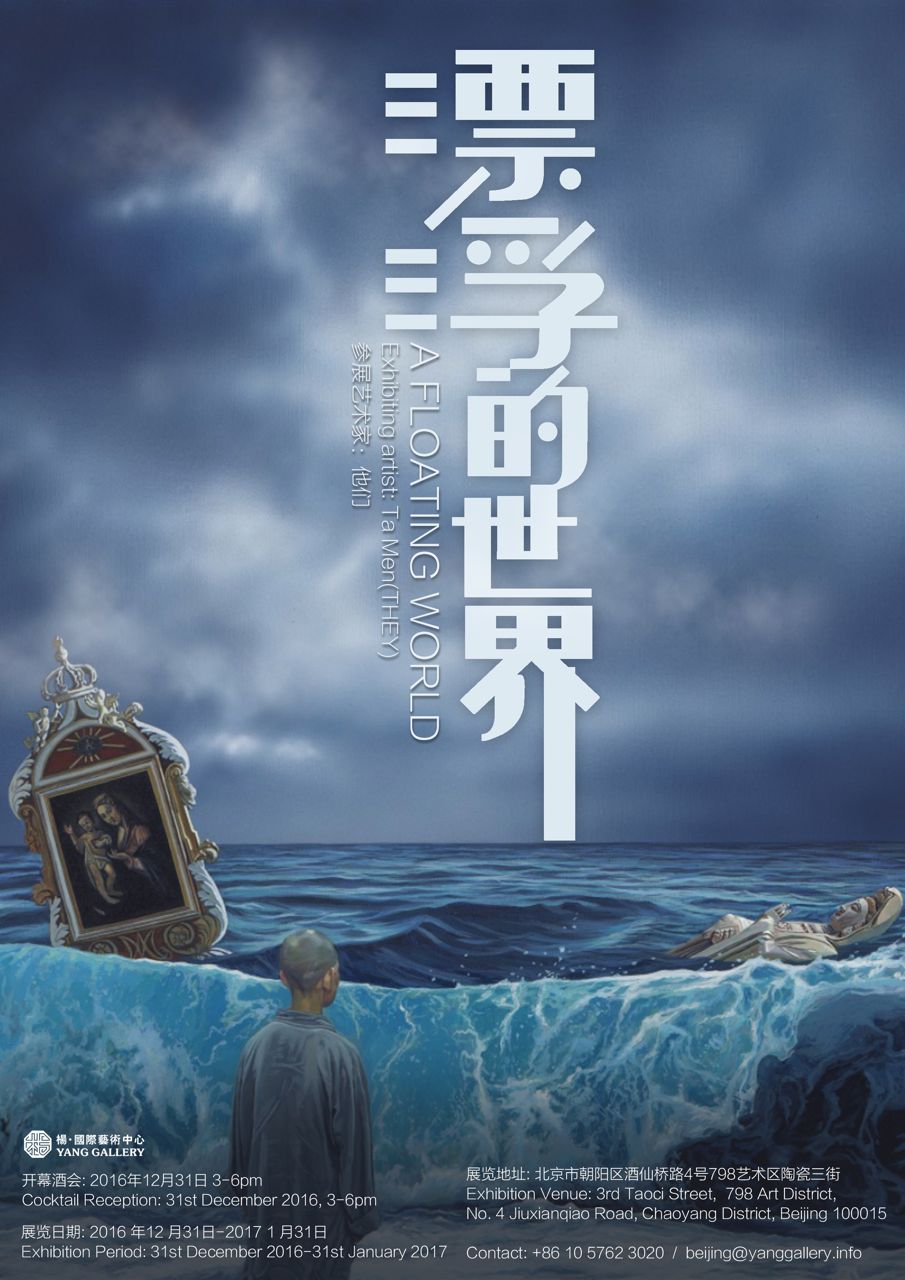 TA MEN (THEY)
1978 Lai Shengyu: Born in Shaoyang, Hunan Province
1979 Yang Xiaogang: Born in Ningxiang, Hunan Province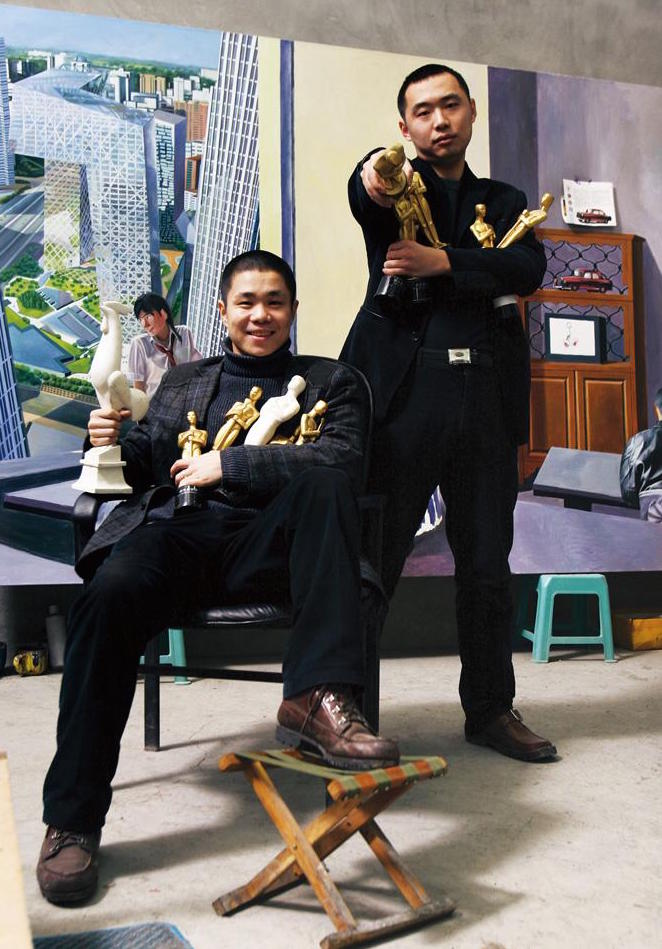 Lai Shengyu and Yang Xiaogang form the artist duo Ta Men, which means "they" in Mandarin. THEY, "They", stage outrageous, surrealistic scenes in paint and photo collage that star an ever-changing cast of characters. Though the scenes always take place on the same fictional "stage"—the corner of a cafeteria-like room in an urban high-rise—the location of the room shifts constantly as the window opens onto new horizons in every image. These collaborative paintings have more than just the two personalities that make them—they may be classifiable as fully schizophrenic.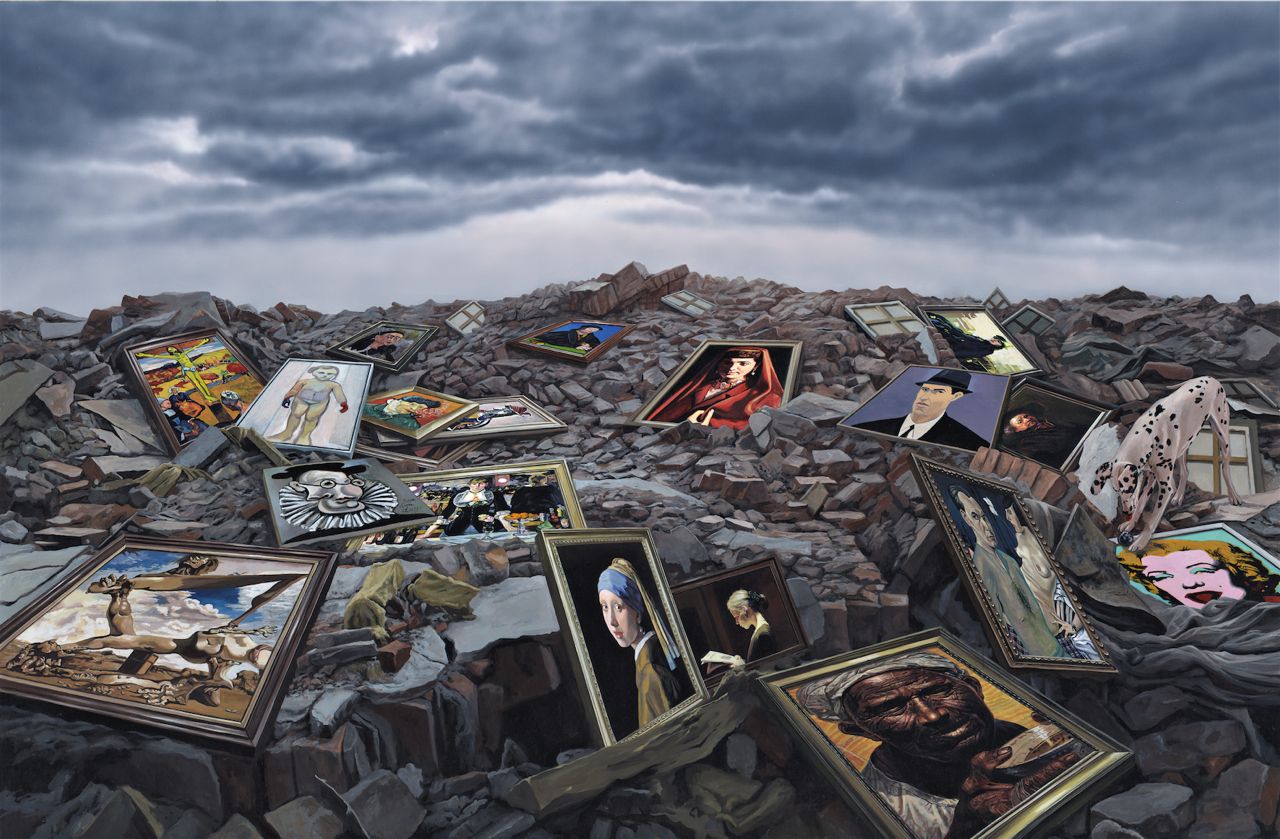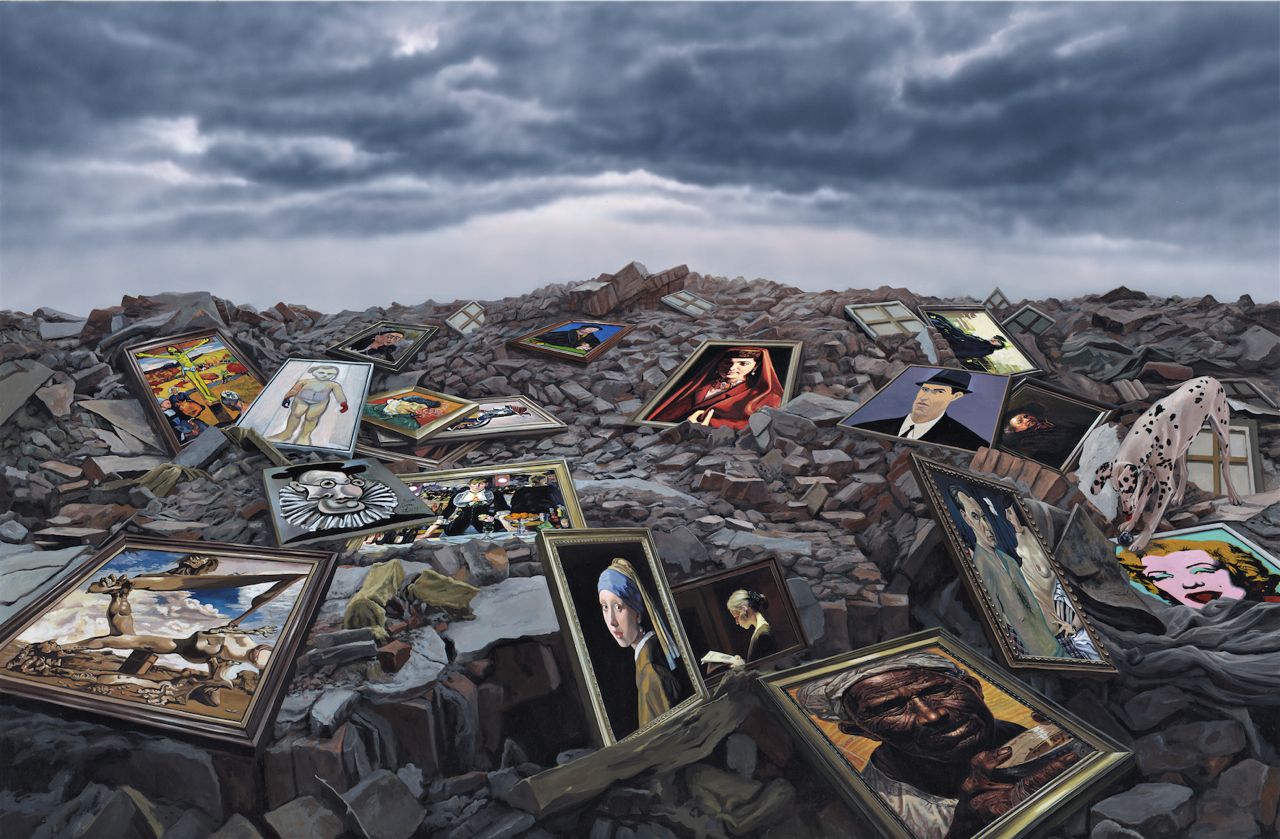 This exhibition presents distinguished artist duo Tamen's new works of acrylic on canvas, that incorporate tradition via Chinese & Western famous artworks & the representation of modern consumerism, characters and animals to shape a sense of distance, expanse, and introspection.
An epoch of the late 70's generation, THEY reveal their attitudes toward realities of society and their circumstances in a different approach from the artists of the older generation. THEY, through interior and conflicting juxtaposition, displays contradictory nature of society that is both corrupt and progressive. However, they do not reject nor expresses any sarcasm toward the real world seen outside the window. Individuals are merely consuming or entertaining themselves.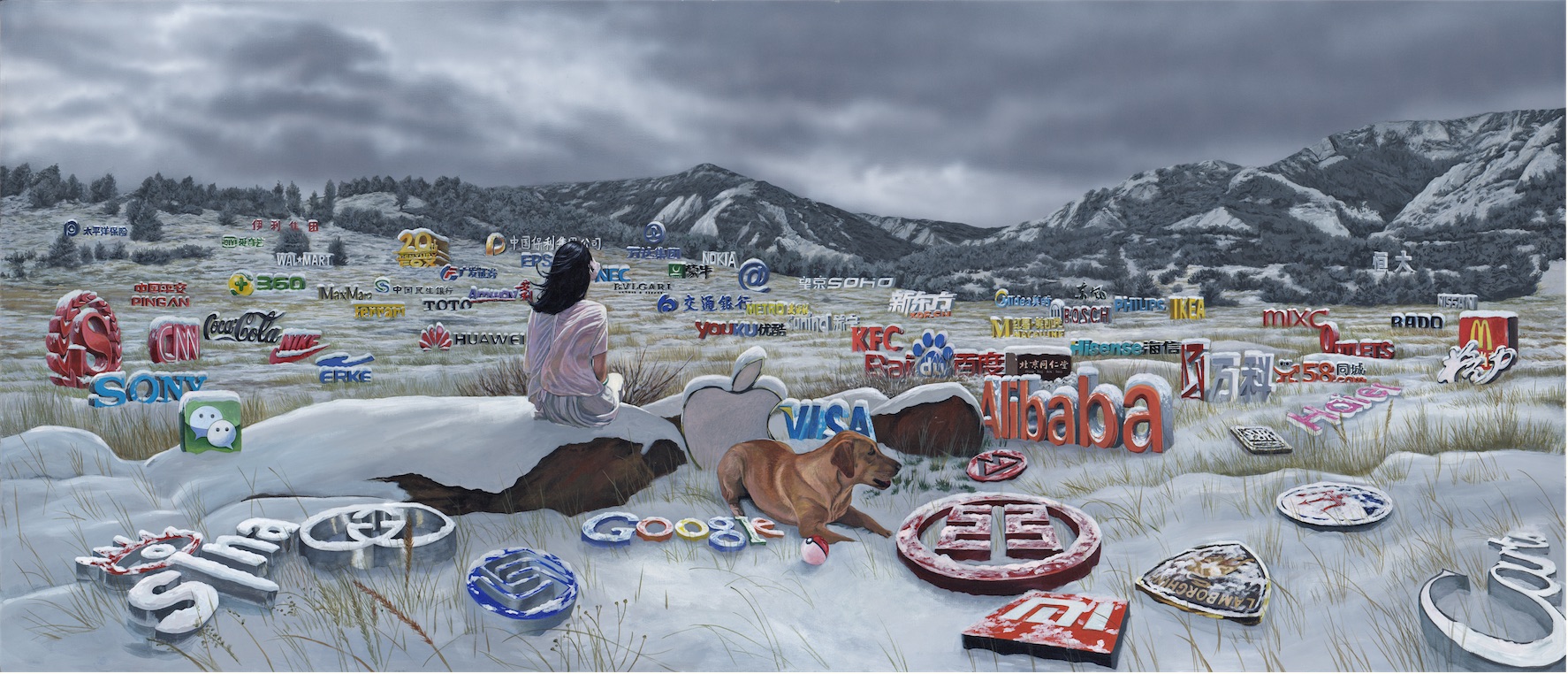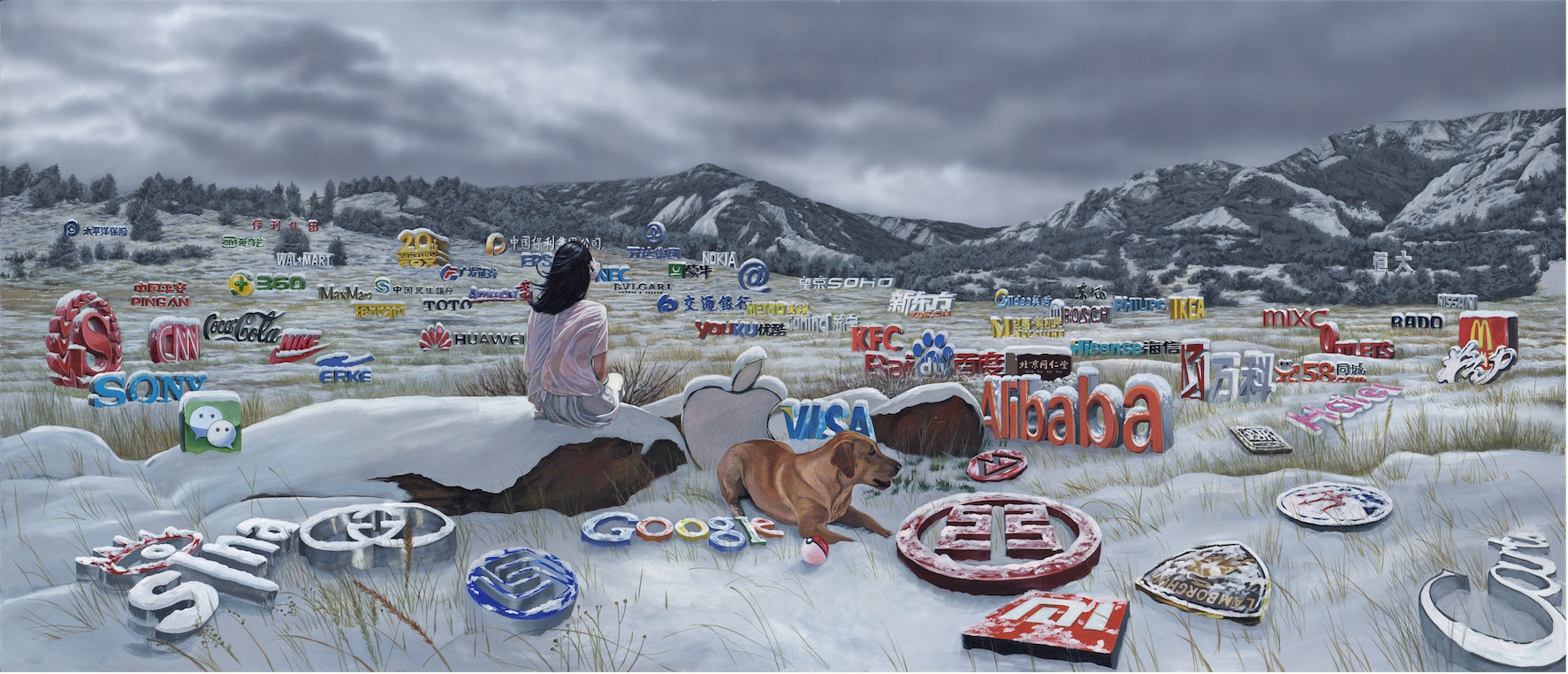 Having emerged from the strict confines of the Same Room series that defined them, Tamen explores new extremely powerful visual landscapes that verge on metaphysical discursions of identity, context, and cultural knowledge. 《A Floating World》challenges perspective and boundaries; looking into their paintings and out into the world from their paintings, Tamen savors such cognitive dissonance with a matured understanding of time and place. We hope this exhibition draws audiences to not only look at the works, but to look further into them. Lacking formal walls, Tamen continues to create windows: thresholds between the past and future, inside and out, present and possibility.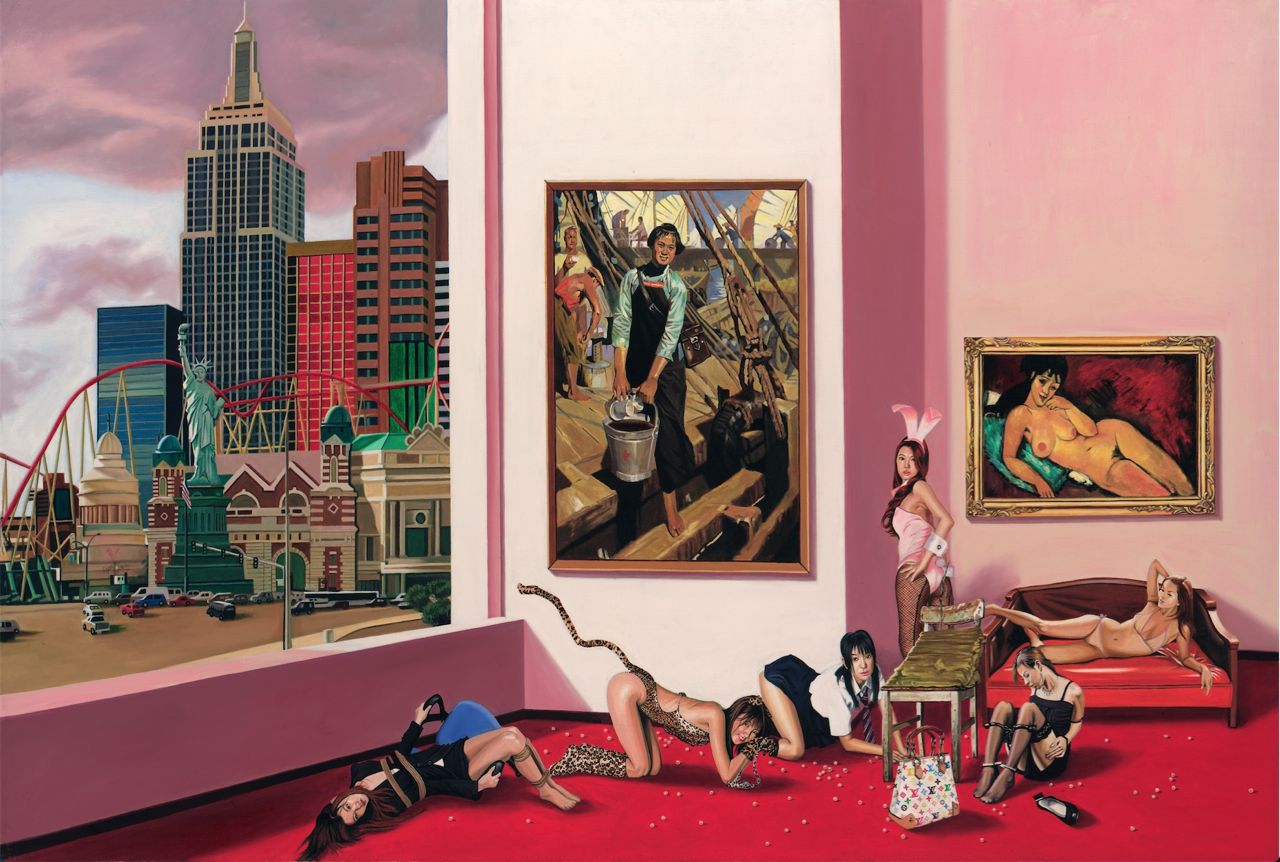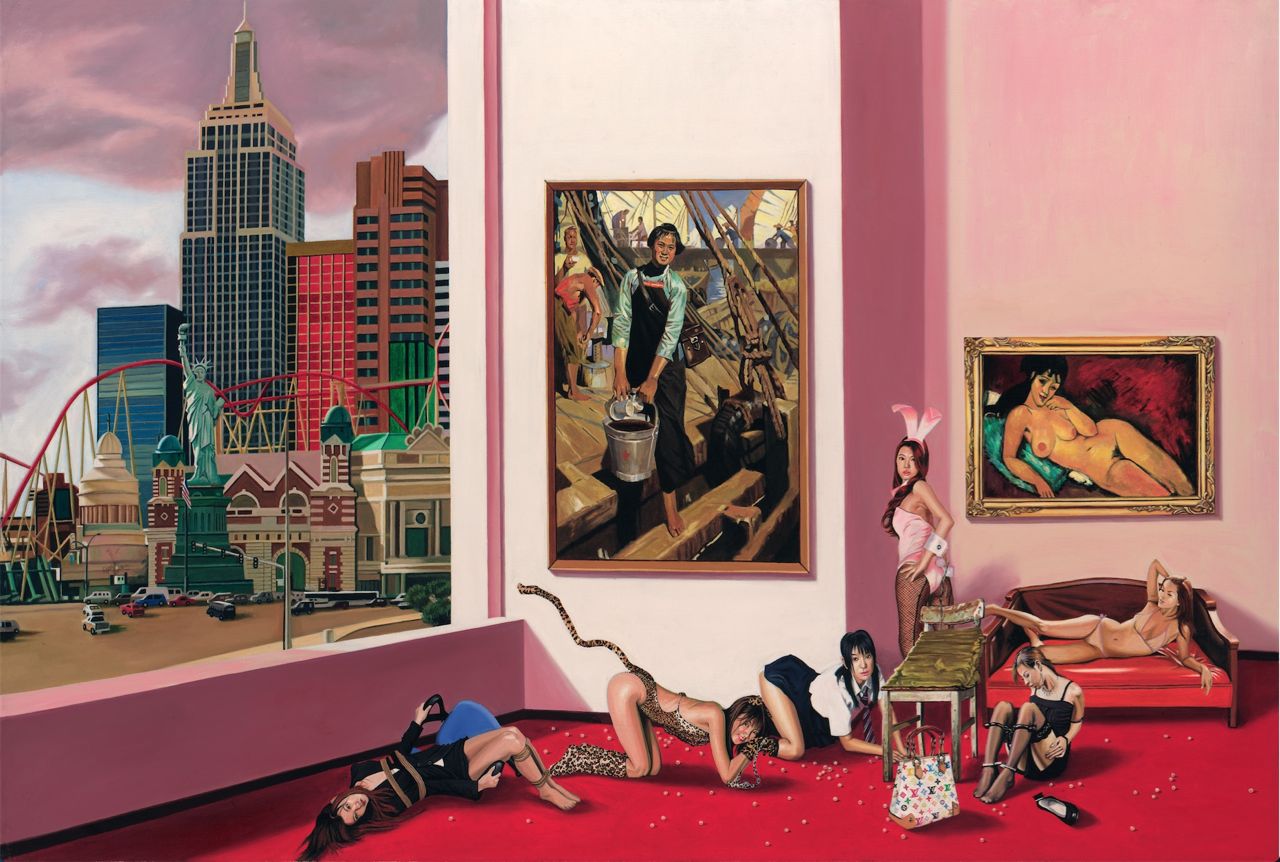 Inside an individual surrounding environment and corrupted private space, inner and outer realm are juxtaposed. While other young artists are infatuated with the characterization of private narratives, THEY unveils inherent conditions and hidden aspects of the internal through the breach of the exterior. From this immanent observation THEY becomes the 'true other'.'