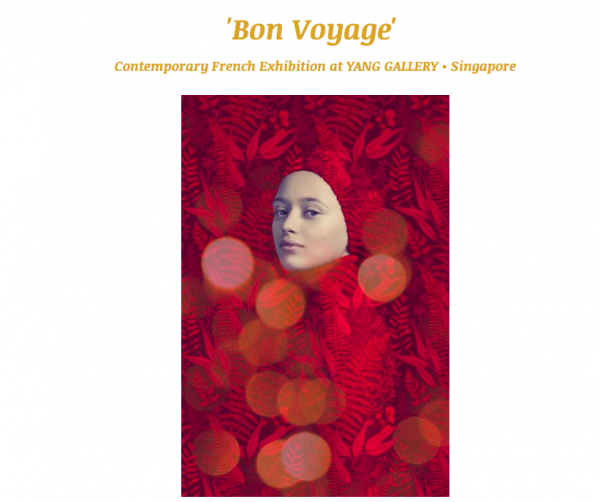 Exhibiting Artists:
AARON, Andre Nadal, Anton Molnar, BARNABE, DAVID DAVID, Mosko, JM Robert, Leo Caillard, Paul Daiques

Exhibition Period: 22nd December 2018 – 22nd January 2019

Exhibition Venue: 581 Orchard Road, The Shopping Gallery Hilton #01-11, Singapore 238883

Email: +65 6721 8888  / shion@yanggallery.com.sg

Aaron

 Aaron was born in 1974, he is a major contemporary art figure. As a youngster, he began music as a self-taught jazz pianist. He felt the need to create, yearned to share and broadcast his joy and depict it through his artwork. Through an intense passion and limitless creativity, Aaron sketches a story and conveys an underlying message behind each of his works.


Anton Molnar

To a traditional painting technique and formation, Anton Molnar allies a contemporary approach, a combination which makes his art so special. He considers painting an art of living, a language, a way to constantly questioning himself and his time. Today his works are part of important collections in Asia, America and Europe.


Andre Nadal

Established painter André Nadal reunites art & science and creates incredibly precise monochromic works composed of floating geometric shapes and breathtaking perspectives. Andre offers in-depth journey into a world of void and shadow. His work carries the calm and profoundness of Japanese calligraphy with the modernity of technical blueprints.

Barnabe

Born in Nice in the 90s, BARNABE  is a young artist, identified under the pseudonym BARNABE, is inspired by pop culture and different references acquired throughout his childhood to give life to his character. He begins by invading the urban environment of Nice with his signature playful 'ghost' motif. But very quickly, BARNABE is found on the walls of different cities …

David David

David DAVID has met the artistic height of his influencers as he is uncontestably painted to be one of the leading artists of the contemporary artistic scene.DAVID'S v artworks are carried and inspired by his devouring passion and his infallible urge to keep on sharing.


JM Robert

JM ROBERT paints poetic faces in the style of stencils on abstract backgrounds. He then applies bright, fluorescent colours layer by layer. Unpredictable, they seep into the background and cracks of the canvas. The design and colour combine to create a portrait with a strong presence and a penatrating gaze.

Leo Caillard

Artist Leo Caillard toys with our relationship with time. Through a blend of different periods and anachronism, he prompts us to reflect on the present in relation to our past. Inspired by science and the concerns of our contemporary society, he invites us to take a fresh look at our era, open to history, in order to rethink our future.


Paul Diaques

 Paul Diaques's works have won him fans throughout the globe. By blurring the distinction between art and reality, hyperrealism explores the detailed renderings of life and form. According to Paul, the best hyperrealistic pieces are those that are so truthful a viewer recognises someone in them or gets fooled by them.

Mosko

Mosko its an art duo who tries to instill joy, happiness and life with their artwork. Just like their native neighborhood, the dilapidated walls, the construction sites and the abandoned spaces of the urban world are the favorite supports of these two artists. To reach beauty where ugliness prevails, that is perhaps the ultimate purpose of Mosko.