The prices paid for works by Amedeo Modigliani at auction have been eye-popping for most of the past decade, with his richly colored nudes achieving some of the highest sums ever recorded at public sales.
Christie's is betting the streak will continue, with the just-announced consignment of a rare limestone sculpture, Tête (circa 1911–12), that will be offered at its May 13 evening sale of Impressionist and Modern art. The estimate is $30 million to $40 million and the work carries a third party guarantee.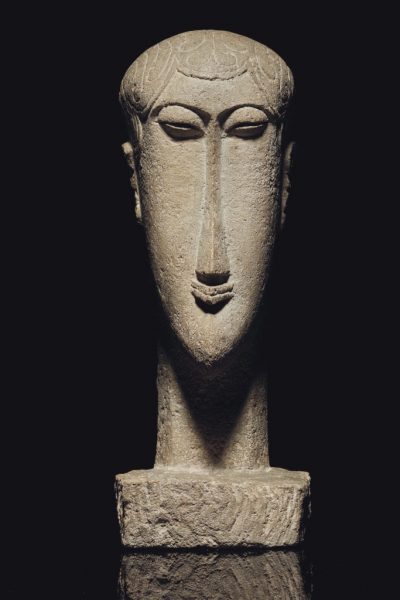 The highest price achieved at auction for a sculpture by the artist, $70.7 million, was for a similar work in stone. It is also titled Tête, and was also made in 1911–12. The work sold at Sotheby's in November 2014 and is the third-highest price achieved at auction for any kind of work by the artist.
The two highest prices, $170.4 million and $157.2 million, were both for Modigliani's signature nude paintings.
Christie's experts say the Tête coming up for sale next month is among the best examples of the roughly 26 carved stone works that defined Modigliani's sculptural output, and also one of the last left in private hands. It was acquired in a private sale in 2010.
Modigliani's "pure and daring shapes have always attracted the attention of international collectors" with tastes ranging from works by Old Masters to Modern and Contemporary art, says Giovanna Bertazzoni, Christie's co-chairman of Impressionist and Modern art.
Tête is made "all the more desirable by the fact that Modigliani identified himself primarily as a sculptor," says Adrien Meyer, the co-chair. The outbreak of World War I and the artist's physical exhaustion led him to abandon sculpture.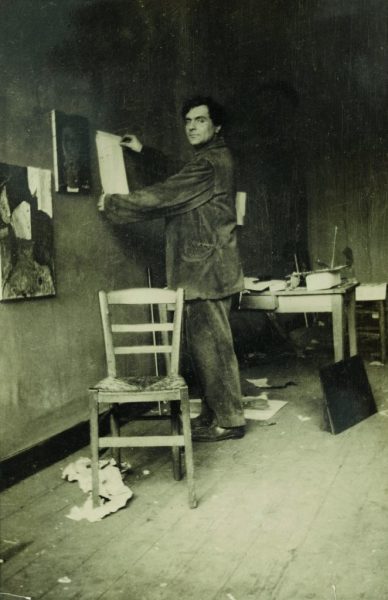 Modigliani was born in 1884 on a kitchen table in Livorno, Italy, to Sephardic Jewish parents who soon declared bankruptcy. The artist was plagued with poor health throughout his life, stricken with pleurisy at the age of 11, and later tuberculosis. He died in 1920 at the age of 35. Despite his premature death, Modgliani was quite prolific, and his work was already popular by the time of his death.
According to the artnet Price Database, more than 1,300 of his works by the artist have been offered at auction to date. Six have sold for more than $50 million each, and 34 works have sold for more than $10 million each.
*extracted from artnet