Each December, the Pantone Color Institute declares a Colour of the Year, one that reflects contemporary design trends and will undoubtedly dominate the creative arts space for the coming 365 days. In recent years, the Institute has opted for bold, lively colors such as Ultra Violet in 2018 and Greenery in 2017. This year, design enthusiasts are presented with the natural, warm tone of Living Coral, a color the company describes as "an animating and life-affirming coral hue with a golden undertone that energizes and enlivens with a softer edge."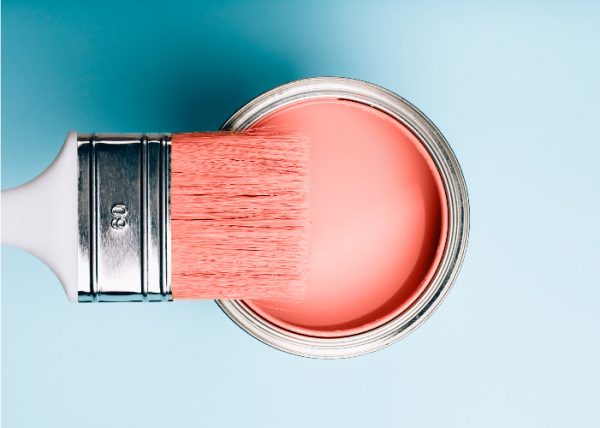 It's been seven years since we've seen a warm tone—2012's Tangerine Tango—one that designers and decorators, art collectors, and fashion enthusiasts alike can easily incorporate into their ideas with sophistication and subtle decadence. Looking to incorporate Living Coral in your everyday? Find tips below to create a space that's inviting, relaxing, and evokes creativity all at once.
What is the Pantone Color of the Year?
Pantone is a company devoted to what they describe as "color intelligence," best known for their standardized matching system which uses numbers for precise identification to help you match paint to your couch, windows, and other decor. Since 2000, the company has announced a Color of the Year every December. The 2019 Color of the Year, Living Coral, is represented by the number 16-1546 in their numbering system.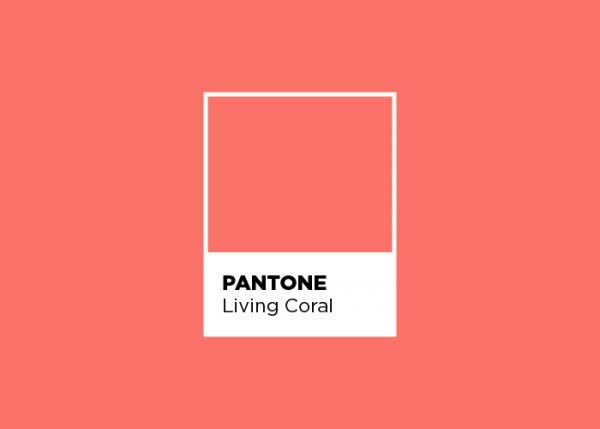 Coral is often found in a variety of shades, vacillating between tones when seen under different light. It has had a rich history in the arts, first appearing in ancient Egypt where it was harvested for jewelry.  It was also worn in ancient Rome, where it was believed to ward off evil. Throughout the Victorian era, coral was used to carve cameos for jewelry. By the 20th century, coral was a prominent color incorporated into Art Deco jewelry and soon became a favorite among 19th and 20th century painters, used for the sunrises in Claude Monet's paintings, among many others.
Tips for Incorporating Living Coral
While orange hues have been used prominently throughout art history, they're also easily adapted to other creative industries such as design and fashion. Create a warm, tranquil environment at home, inspire a calm, soothing space at work, and evoke spirituality and creativity from within through fashion choices. Below are ways to incorporate Pantone's 2019 Color of the Year, Living Coral, in your everyday.
Accessorize with Adornments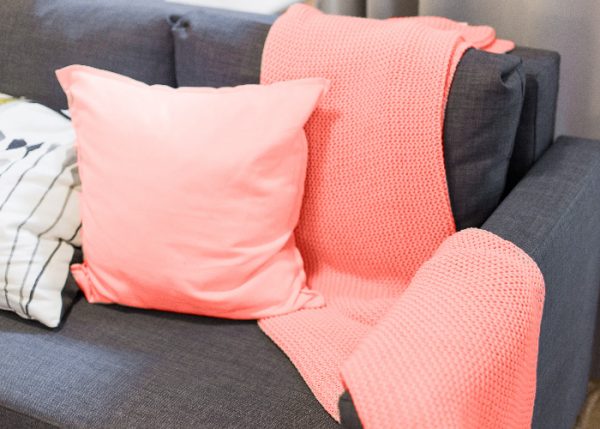 One of the easiest ways to add the coral hue into your living space is by incorporating pops of color through accessories. Look for throw pillows, vases, and other home decor to liven up grey or modern white color schemes. Get creative in your search: find candles, throw blankets, antiques for your bookshelves, and other unique objects that project the warm, peach-colored hue. Coral pairs exquisitely with gold, so don't be afraid to mix and match.
Paint an Accent Wall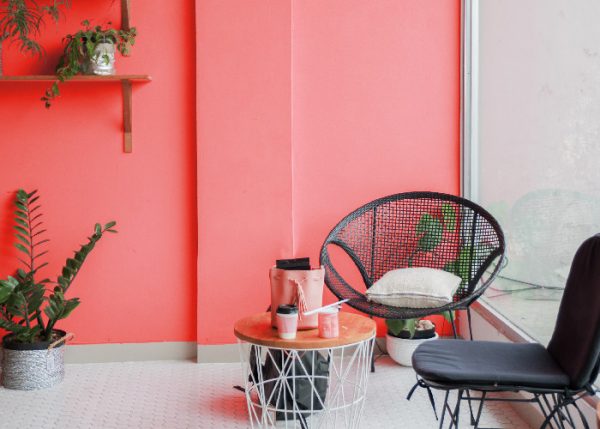 For a bolder addition of the color, pull out the paintbrush. Living Coral is the perfect hue to brighten up a room, making it feel more open and inviting. If you're unsure about painting an entire wall, start small by testing out an entry door, crown moldings, or even a piece of furniture to see how the color fares.
Hang Artwork that Inspires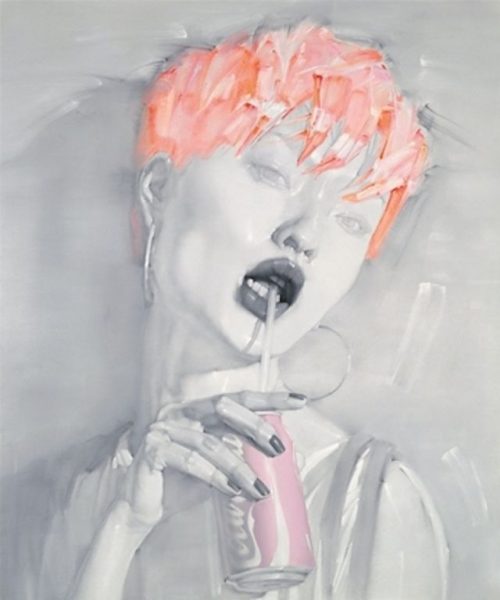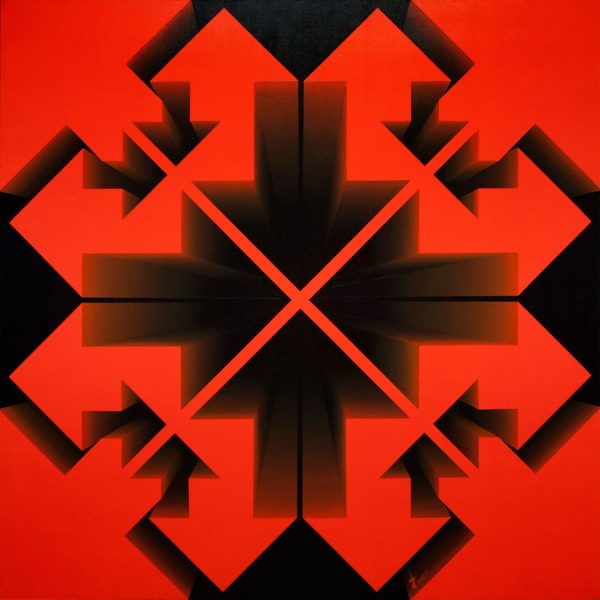 Coral is an emotive color, evoking a sense of tranquility. One way to create a brighter, more inspired office environment is to invest in a piece of art that incorporates the color. Impressionist paintings like those of Monet use coral elements throughout their compositions. Browse auction catalogs, galleries, and art studios until you find a work on paper or painting that speaks to you, and hang it near your work space for creative inspiration.
Inspire Creativity with Fresh Flowers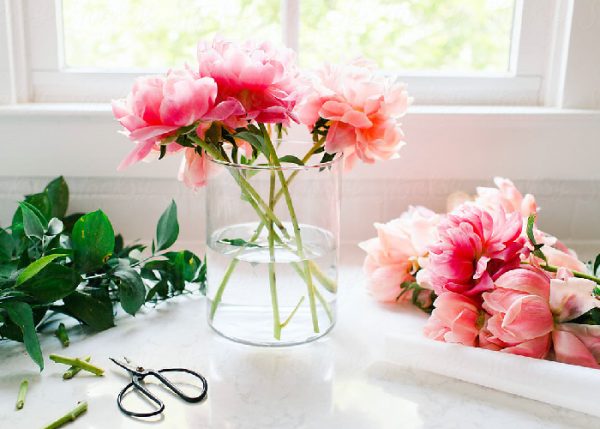 Not only are fresh blooms soothing on the eyes, but they can inspire creativity, boost mood, and lower stress through their fresh scents and colors. There are a variety of coral-hued flowers including dahlias, Gerbera daisies, orange roses, and chrysanthemums to easily place throughout your home and office space.
Dress for Success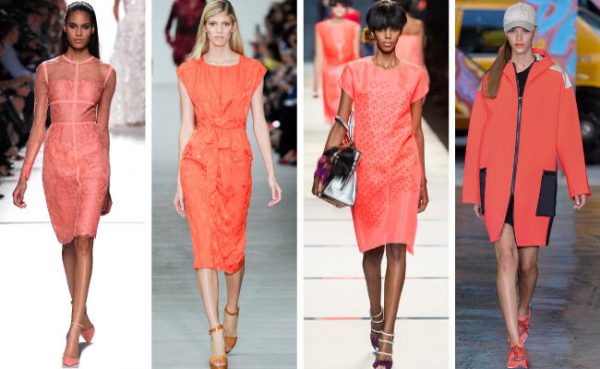 Coral makes a great addition to your wardrobe. The optimistic shade provides the perfect balance of boldness and serenity to help conquer your daily tasks while making a statement. Opt for a coral blazer or coat, wear coral-colored socks with boots and dress shoes, or find coral accessories such as sunglasses and jewelry to complete your look.
*extracted from invaluable.com