It was a stellar evening for Christie's on 15th May 2019 as fevered bidding propelled the performance of rare blue-chip works from prestigious private collections—including a battle that set a new auction record for Jeff Koons.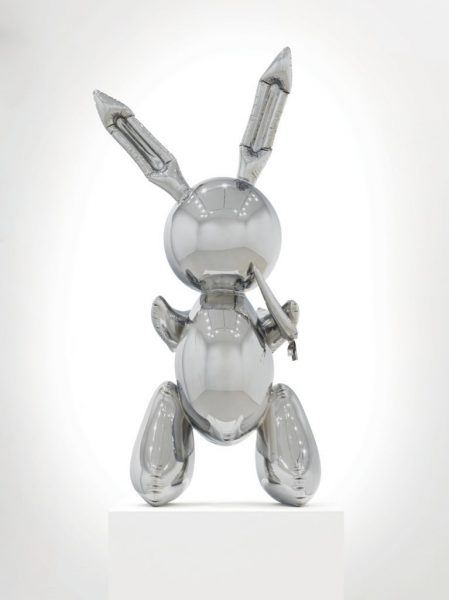 The sale realized a total of $538.9 million, squarely in the middle of the revised presale expectations of $422 million to $605 million after two lots were withdrawn, according to an announcement at the start of the sale.
Of the 56 total lots offered, 51 of them, or 91 percent, sold. The private collection of Robert and Beatrice Mayer pulled in $157 million tonight, while works belonging to the late publishing magnate S.I. Newhouse accounted for $115 million of the sale total.
Since most of Rauschenberg's prized early works are already housed in museums or private collections, opportunities like this one were rare, and collectors knew it. The Mayers acquired the painting soon after it was created, directly from Leo Castelli. Rauschenberg won the International Award in painting at the Venice Biennale that year, prompting the artist to tell his assistant to destroy the silkscreens because his work was done and it was time to tackle something new. (Apparently the assistant defied orders for this work.)
The trophy to hit the block was Jeff Koons's shiny stainless steel Rabbit (1986), estimated at $50 million to $70 million. The work is considered the holy grail of Koons works among certain collecting circles, and the bunny's allure was burnished by the fact that Newhouse was its longtime owner. It also received an extraordinary pre-sale display at Christie's with a custom-built room that perched the rabbit on a pedestal surrounded by lighting.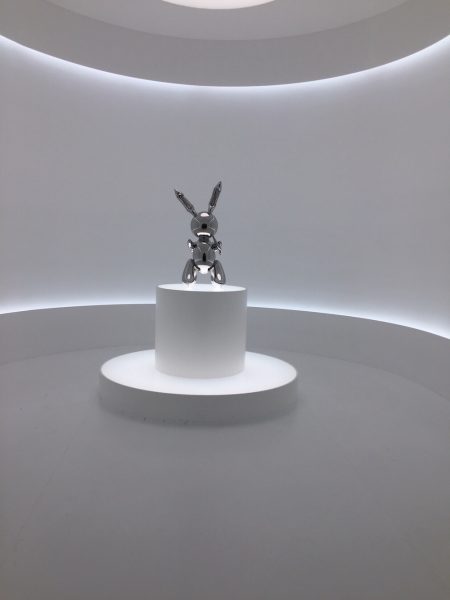 Bidding opened at $40 million and demand ascended in pace with the Rauschenberg at first. About a half-dozen Christie's specialists chased the bunny on behalf of their clients. In the end, the bidder on the phone with Xin Li, Christie's deputy chairman of Asia Pacific, bowed out at the $80 million mark and the work sold to veteran dealer Robert Mnuchin, the father of US treasury secretary Steven Mnuchin, who was on the phone with a client at the front of the room.
The final price with premium was $91 million, far surpassing the previous Koons record of $58.4 million and putting the artist back on top as the most expensive living artist, a title he briefly lost to David Hockney.
*extracted from artnet