From 26 to 31 May 2017 Christie's Hong Kong held its Week Spring Auctions, including four auctions of Asian contemporary art, Asian 20th century art and Chinese contemporary ink.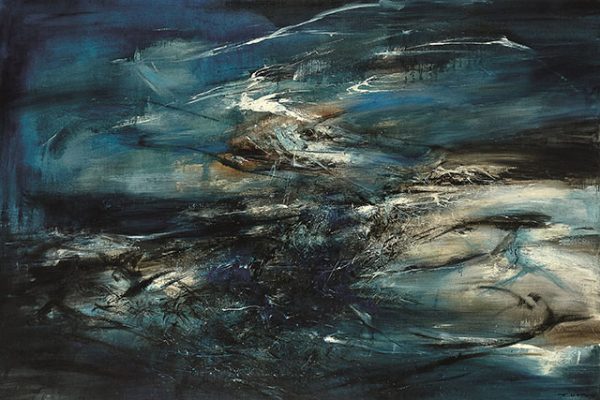 Christie's Art and Contemporaries: Voices from East and West sale was a feature of the spring week sales and attained a total of HKD543,380,000 (USD70,071,430) in sales. A total of 82 percent sold by lot and value. The contemporary art was a highlight of the night, in which 92 percent of the lots were sold.
Record-breaking sale
The top lot for the evening was Chinese modern master painter Zao Wou-Ki's 29.09.64 (1964), a large-scale abstract work that merges western influences with his training in traditional Chinese art. Although Zao Wou-Ki spent much of his time in France, his works are popular in China. This work exceeded all expectations, selling for over three times its high estimate and establishing a new world record of HKD152,860,000 (USD19,712,015).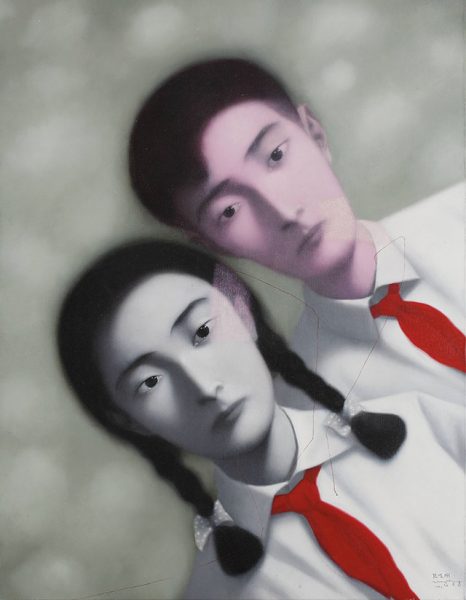 "The art market is a truly global one now. At the big fairs around the world you see work by artists from all over the globe, not just artists from a particular region. In that sense, our sale is just reflecting the way people look at art nowadays." One Christie's specialist explained.
However, it is not only the collectors who are experiencing this merging of locations. Artists themselves often travel and are influenced by a number of places, traditions and communities. The encouraging results achieved in Christie's inaugural global-themed Evening Sale reinforces Hong Kong's position as a truly international platform for art, breaking all geographical boundaries. The strong cultural dialogue established through the sale drew intense bidding from both Asian and western buyers.
Asian Contemporary Art
Although Contemporary art is still sensitive to the worst economic troughs, it rapidly regains its vitality. In the first semester of 2016, the segment posted a milder contraction (-14%) than the rest of the art market.
In the long term, demand remains strong, international and discriminating, driven by highly-connected collectors who are permanently informed of market realities and acutely aware of the latest trends. Despite certain hesitations, Contemporary art buyers have pursued their buying and selling and seem to have perfectly adapted to the current economic context.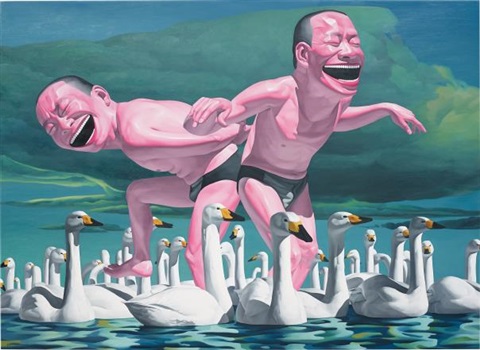 Some of the highlights from the Asian Contemporary Art day sale on 28 May included Yue Minjun's Free at Leisure No. 11 (2004) which sold for HKD4,860,000 (USD626,720), Zeng Fanzhi's Mask Series (Blue) (1998) for HKD4,260,000 (USD549,347) and Yayoi Kusama's Dots-Obsession (Towe) (2005), which sold for HKD5,820,000 (USD750,516).
Chinese Contemporary Ink
The Chinese Contemporary Ink sale held on 29 May achieved a sale total of HKD17,715,000. There were several pieces that sold for over HKD1,000,000, such as Qin Feng's West Wind and East Water (2008) for HKD1,980,000 (USD255,330), Liu Dan's Poppies for HKD1,062,500 (USD137,014) and Liu Shou Kwan's Zen (1970) and New Scenery of Kuimen (2005) for HKD1,000,000 (USD128,955) each.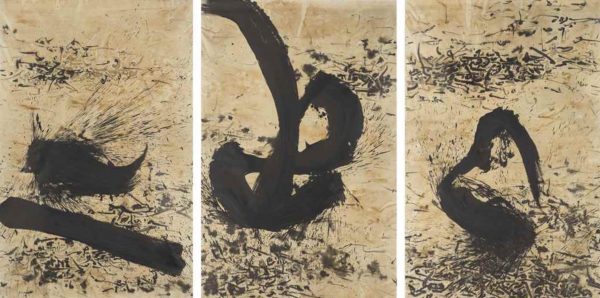 Asian 20th Century Art
The total sale for the Asian 20th Century Art auction was HKD120,913,750. A standout piece was Zao Wou-Ki's 16.02.64 (1964), which sold for HKD12,660,000 (USD1,632,567). Other strong sales included a painting by Hoang Tich Chu, a 1949 painting by Zao Wou-Ki and Luo Zhongli's Years (1984).
*extracted from Art Radar