Yan Zhixiong, born in Hunan in 1979. Yan's works have always carried intense and deeply creative narratives, pushing the boundaries between high fashion and art. He is being recognized by curators and collectors alike for his important photographic portraits, many of which are of cultural icons, international celebrities and models. His works possess a narrative that is erotic and sublime yet subversive, brilliantly traversing the bridge between Fine Art and Fashion photography.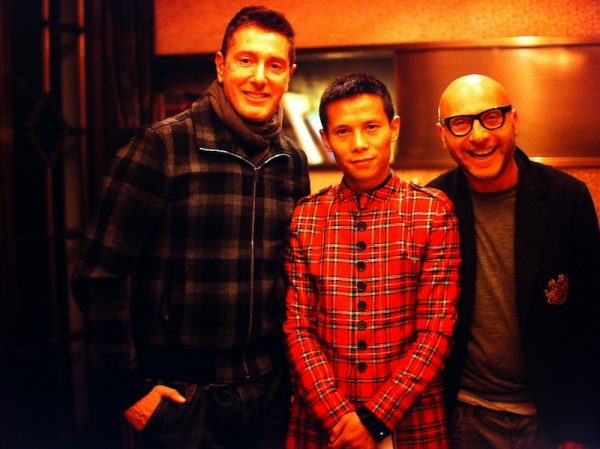 Yan is a member of the British Royal Photographic Society and has studied traditional Chinese and oil paintings since his childhood, and majored in art design at university.
His works have already won more than 70 awards in photography from Collections, Exhibitions and Periodicals throughout China, Austria, Ukraine, France, Belgium, Hong Kong and Macao. Yan Zhixiong achieved China's highest individual photography award, the "Chinese Gold" and was awarded the "China Photographic Art" exhibition Portrait Photography Gold Medal as well. He has held several solo fine art exhibition, most recently in 2010 at the Today Museum, China, which featured his incredible range of photographic images. Yan's work has a way of mixing beauty with the grotesque, human and nature, sexuality and purity, all features of his iconic series of photographs that feature subjects against various backgrounds.
Selected Awards:
Academy Award of Outstanding Individual Achievement of Chinese Photographers
"Spirit. Apperception" Silver Medal at the 13th China International Photography Competition
"Crescent" Gold Medal at the 22nd China Photography Competition
"Beauty" Gold Medal at the TRIERENBERGSUPER CIRCUIT
"Daydream" Gold Medal of Creation at the China Portrait Photography Contest
"Spirit Dancing" Gold Medal of Fashion Advertising Category of the 11th China Portrait Photography Competition
2013 《Dark Fragrance》Yan Zhixiong Solo Exhibition in Yang Gallery Singapore
2011 《Return & Come》Yan Zhixiong Solo Exhibition in Hong Kong
2011 《Earlier Spring》 Yan Zhixiong Solo Exhibition in J&Z Gallery
2010 《Yan Zhixiong》 Yan Zhixiong Solo Exhibition in Korea
2010 《Yan Zhixiong》Yan Zhixiong Solo Exhibition in Beijing Today Art Musuem
2010 《Earlier Spring》 Yan Zhixiong Solo Exhibition in Beijing 9 Art Space
2010 《Coming Again & Again》Yan Zhixiong Solo Exhibition in Beijing 9 Art Space
2010 《Pure Land》Yan Zhixiong Solo Exhibition in Beijing 9 Art Space
2010 《Conceive》Yan Zhixiong Installation Solo Exhibition in Beijing Hai Dian Garden
2010 《Earlier Spring》Art Beijing Theme Exhibition in Beijing Agriculture Exhibition Center
2008 《Inspiration》Yan Zhixiong Solo Exhibition in Cloud & Sky Photo Lounge Gallery
2008 《Dark Fragrance》Chinese Sexy Contemporary Group Exhibition in 北京逸巷空间
2008 《Good Fortune》Yan Zhixiong Installation Photography Exhibition in China Ping Yao International Photography Festival
2007 《The Beauty》Yan Zhixiong Solo Exhibition in Shen Zhen
2007 《Cross》Yan Zhixiong Contemporay Photography Exhibition in Beijing
2007 《Inspiration》,Yan Zhixiong Human Body Solo Exhibition in Beijing Mountain Museum
2007 《Instrument·Human Body》 China Ping Yao International Photography Festival
2006 《Deserted City》、《Qing Yuan》、《Jumping》Chinese Established Photographer Group Exhibition in China Ping Yao International Photography Festival
2006 《City》Chinese Established Photographer Group Exhibition in China Ping Yao International Photography Festival
Awards
2010 The 23 Session China Photographic Art Exhibition Jury
2009 The Highest Award of Chinese Photography Individual achievement awards.
2007年 《String Music》The 22 Session China Photography Art Exhibition Gold Award
2006年 《The Beauty》 Austria Super Circuit Photography Exhibition Gold Award 2006年 《Day Dream》The 11 Session China Portrait Photography Megagame creative gold award
2006年 《Dance》The 11 Session China Portrait Photography Megagame Fashion AD gold medal