Singapore Art Week (SAW), the pinnacle of Singapore's visual arts scene, returns in its 9th edition from 22 to 30 January 2021. Singapore's signature visual arts season will celebrate the coming together of our vibrant artist community in unprecedented times as we simultaneously navigate new modes of artmaking, presentation and look forward to new possibilities for the future. Keeping to the theme of "Art Takes Over", SAW 2021 will present over 100 arts events across both physical and digital spaces, featuring new works, transnational collaborations and virtual art experiences. Offering a diverse range of works from our arts and cultural institutions, private galleries, non-profit arts organisations, independent artists and curators, audiences can enjoy SAW 2021 through physical presentations complemented by digital programmes accessible from the comfort of their homes.
SAW 2021, a celebration of Singapore's vibrant art landscape, is a joint initiative by the National Arts Council (NAC), the Singapore Tourism Board (STB) and the Singapore Economic Development Board (EDB).
Yang Gallery Singapore
Proudly presents Cai Zhisong Solo Exhibition from 28th January till 28th February in conjunction of Singapore Art Week 2021.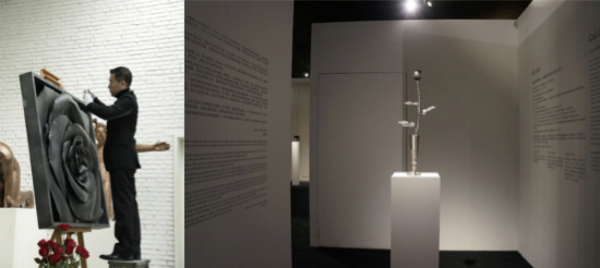 Cai Zhisong is a famous and established sculptor whose powerful, refined and timeless work has gained him international recognition. He has broken the highest auction record three times for Chinese artists in the international auction market. Since 2005, his record price at auction is USD1,083,083 for Cloud Venice sold at Poly International Auction.The upcoming solo exhibition features a beautifully curated works from all of his series.
His artworks are not only great for collectibles but proven to be great alternative investment during the current unstable market in the world. https://www.yanggallery.com.sg/artists/cai-zhisong/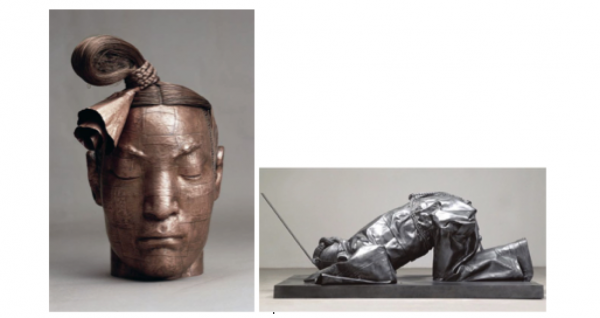 Since past many years, his major works consist of the "Motherland" series, "Rose" series, "Clouds" series, and "Homeland" series etc. He took up to 16 years to complete each series. His Motherland series is a combination of skills from different regions as well as different historical periods. Concrete modelling plus modern material language gave the artist a focus on history and humanity. The material and installation of "Rose" series convey the artist's attitude towards love. The installation and idea of "Cloud" interpret the artist's view of life.
His "Homeland" series main images are red-crowned crane and deer. In Chinese culture, red-crowned crane and deer carry culturally symbolic meanings. Using the traditional images, he hopes to express his thoughts and pursuits of a beautiful home.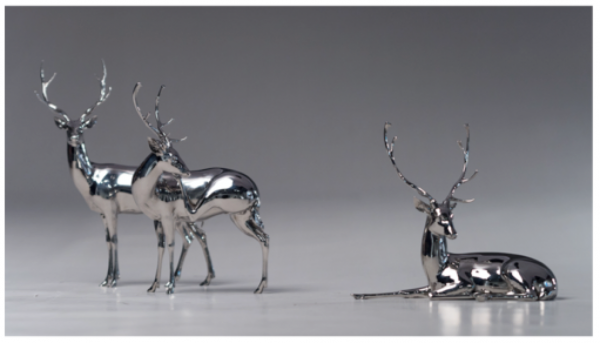 The new series of Cai Zhisong, Deer family represents harmony, fortune, good luck and prosperity.
Cai Zhisong works have been collected by many well-known museums, art galleries and art institutions, including: Rockefeller Foundation for the Arts, Tyler Foundation Newark Museum of Art in the United States, museums in Europe, China, Asia, luxury groups, royal family, private banks, luxury groups, organisations to private collectors worldwide.
Yang Gallery Singapore
One of the leading contemporary fine art gallery to buy original high-quality and investment potential art in Singapore, where Artmeets Investment, Luxury, Fashion & Beyond. We warmly welcome you to any collaboration opportunities & collecting enquiries towards your interest & needs.

Contact Us: 📞+65 8389 1888 / +65 6721 8888 / info@yanggallery.com.sg
www.yanggallery.com.sg