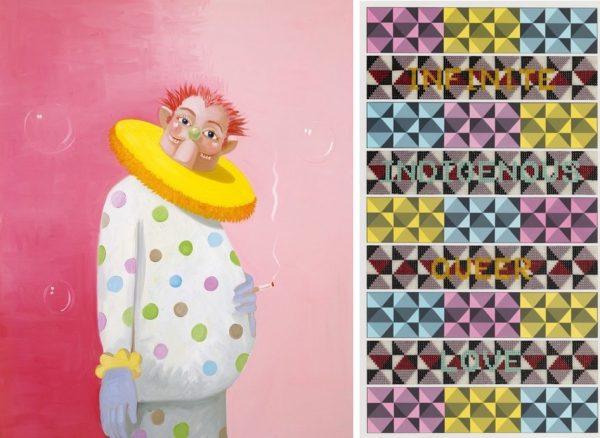 The world's most important art fair, Art Basel in Basel, opened its 50th anniversary edition with muted fanfare last week. The pomp and circumstance surrounding its golden jubilee—and the presentations of its 282 participating galleries—were forced fully online following the physical fair's cancellation earlier this month (it had originally been postponed until September). The fair also launched at a moment of heightened attention to power structures that systematically exclude Black people. As the New York Times n oted , not a single African American–owned gallery is presenting at this year's Basel fair.
On the first day of the virtual preview, more than $740 million worth of art was accessible to VIPs through Art Basel's online viewing room; taking into account the additional works galleries had uploaded in anticipation of rotating their offerings, there was nearly $1 billion worth of art on Art Basel in Basel's digital platform when the first VIPs logged on. Those sums may reflect dealers' growing confidence in the fair's platform, which now allows for videos, the saving and sharing of favorite works or galleries, and more ways of filtering the viewing rooms and their contents. It is also consistent with the Basel fair's history as the biggest, commercially, of the franchise. By comparison, the works presented at the virtual edition of Art Basel in Hong Kong in March had an overall value of $270 million.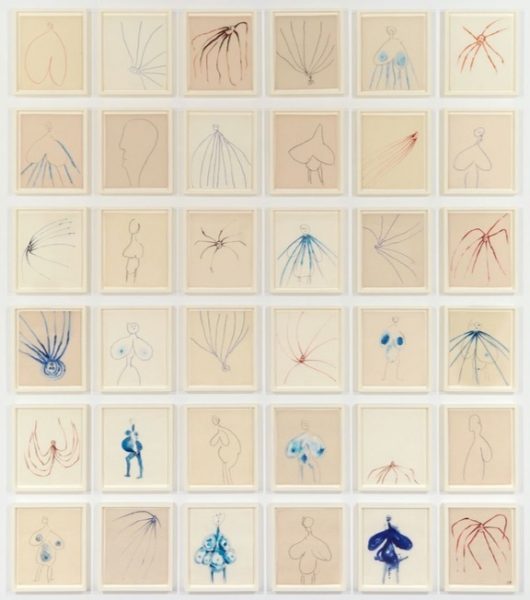 The shift online of Art Basel's marquee event didn't stop some exhibitors from fêting the fair. Hauser & Wirth dubbed its booth "Celebrating Basel Basel" and gathered stories about past editions of the fair from collectors, artists, dealers, and others on its own website.
"These digital fireworks have been a great success," said Hauser & Wirth co-founder and president Iwan Wirth, noting on Wednesday (the first day of the fair's VIP preview) that the gallery had already sold 20 works from its presentations around the fair—including an enormous new Mark Bradford painting, The Press of Democracy (2020), which sold for $5 million. Despite such successes, Wirth said he greatly missed the physical fair. "There's no substitute for being at Art Basel in Switzerland, the art world's largest energy charging station," he said.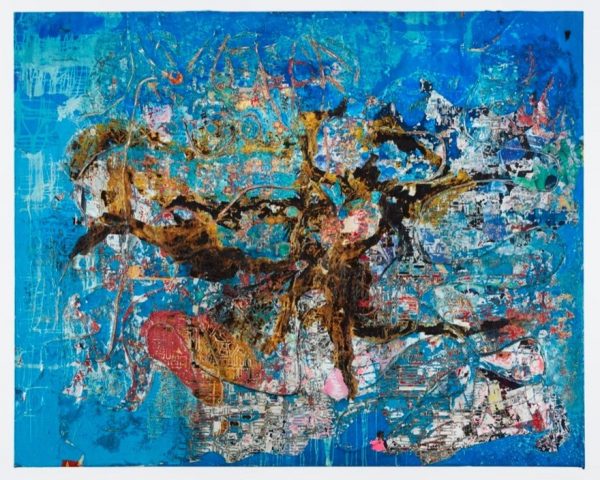 The kind of energy and urgency fostered by a major physical fair is in short supply. Some of the art world's hub cities are entering their fourth month under lockdown due to the COVID-19 pandemic, with many museums, galleries, and auction houses either shuttered entirely, or open only by appointment or at drastically reduced capacity. For many dealers, keeping familiar collectors engaged and reaching new ones could make the difference between surviving this crisis and shutting down.
"This is nothing like how it would have been at the fair in terms of contacts," said Grace Schofield, co-director of London gallery Union Pacific , "but it does provide a platform to show different works that we wouldn't have been showing in [the fair's Statements sector] and gives us a reason to reach out to our audience [and] generate some activity, which we are very grateful for." The gallery sold four works by the San Francisco–based artist Koak from its virtual booth, for prices ranging from $2,000 to $8,000.
Online activity has been a lifeline for many dealers, as surveys conducted by gallery associations have painted a bleak picture of the art world after COVID-19. One-third of France's art galleries said they expect to close by the end of 2020; dealers in the U.S. projected a 73 percent drop in overall gross revenue in the second quarter of the year. Galleries around the world are using virtual and physical initiatives to bolster the energy around Art Basel's online fair.
"A lot has happened in the last three months [since the online edition of Art Basel in Hong Kong]," said Art Basel's global director, Marc Spiegler. "We did a lot of work on the platform itself, but also galleries have done a lot of work on how they promote their artists and their galleries digitally."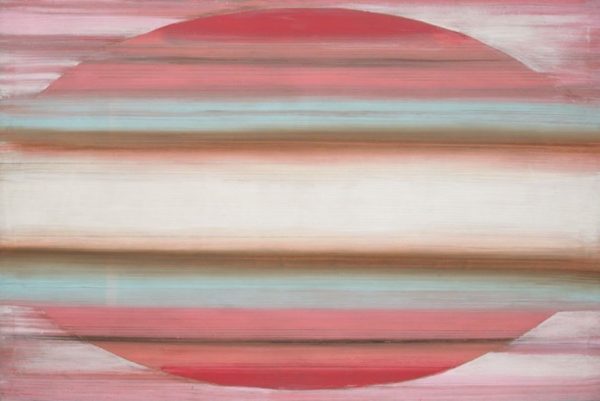 Some galleries, including Hauser & Wirth and other global enterprises like Gagosian and David Zwirner , have sought to generate excitement with extensive programming and additional offerings through their own bespoke viewing rooms to complement their presentations on Art Basel's platform.
"While Art Basel creates the urgency for collectors and is a significant moment for the art world, we found that we have a much greater ability to craft a narrative and unique experience on our own website," said Elena Soboleva, director of online sales at David Zwirner.
The gallery's virtual exhibition "Basel Online: 15 Rooms" offers expansive contextual documentation and materials related to works featured in its Art Basel viewing room. The strategy seemed to pay off: David Zwirner reported 10 sales from "Basel Online: 15 Rooms" during the first day of the VIP preview, including the riotously colorful Kerry James Marshall inkblot painting Untitled (Blot) (2015), which was acquired by an American museum for for $3 million. It also sold another work featured in its Art Basel viewing room, the Jeff Koons sculpture Balloon Venus Lespugue (Red) (2013–19), through a dedicated virtual presentation on its own website for $8 million , making it the most expensive work the gallery has ever sold online.
Other major sales from Art Basel in Basel's viewing rooms that galleries reported, as well as their own related online presentations, include the following: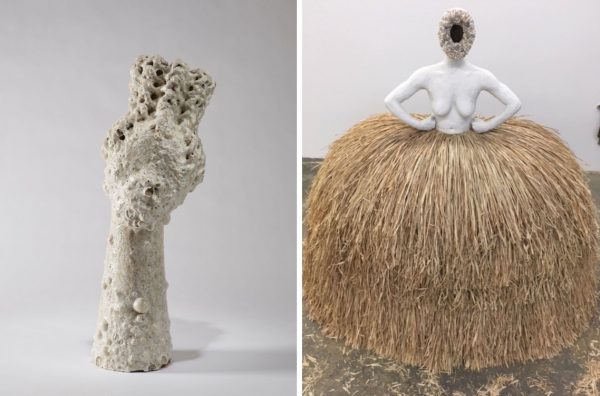 ● In addition to the $5-million Bradford, Hauser & Wirth sold a suite of 36 prints from 2007 by Louise Bourgeois for a price in the range of $1.5 million; a new George Condo painting, Diagonal Evolution (2020), for $1.4 million; and an untitled Ed Clark painting from 1972 for $1.2 million. The gallery also sold Untitled Broken Crowd (2019), a tile work by Rashid Johnson, for $500,000 to a Latin American foundation; two new sculptures by Simone Leigh, one for $325,000 and the other for $110,000, both as promised gifts to American museums; and two editions of a new work by Glenn Ligon, Aftermath (2020)—which consists of the date of the forthcoming U.S. presidential election spelled in bright red neon—for $200,000 each.Gladstone Gallery sold a large, bold, untitled Keith Haring painting from 1982 for $4.75 million, along with a work on paper by the late street artist for $625,000; a knitted work by Rosemarie Trockel for €850,000 ($950,000); an Elizabeth Peyton painting for $575,000; a 1991 painting by Carroll Dunham for $475,000; and an Ugo Rondinone sculpture for $320,000.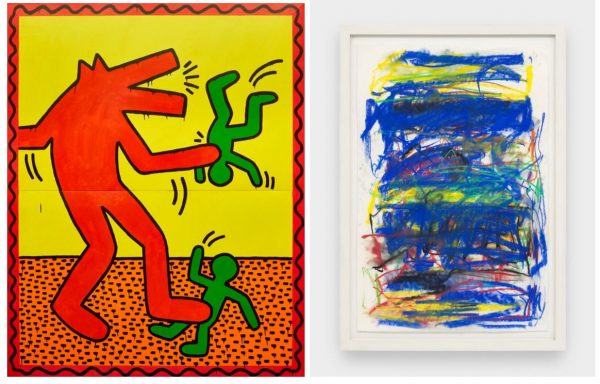 ● In addition to the $8-million Koons sculpture and $3-million Marshall painting, David Zwirner sold Pastel (1991), a work on paper by Joan Mitchell, for more than $1 million; the Josef Albers painting City (1928/1936) for $1 million; a large sculpture of twisting black forms by Carol Bove, Tragic Deviousness (2020), for $750,000; the Neo Rauch painting Im Turm (2019) for $500,000; and a five-photograph installation Wolfgang Tillman had conceived for the fair's sector devoted to large works, which sold for $500,000 to a collection in Asia.
San Francisco's Anthony Meier Fine Arts sold Donald Judd 's sculpture Untitled (87-33) (1987), which had an asking price of $1.85 million; Anne Truitt 's 1976 painting One May, which had an asking price of $325,000; and Sol LeWitt 's 1972 sculpture Progressive Spiral, with an asking price of $225,000.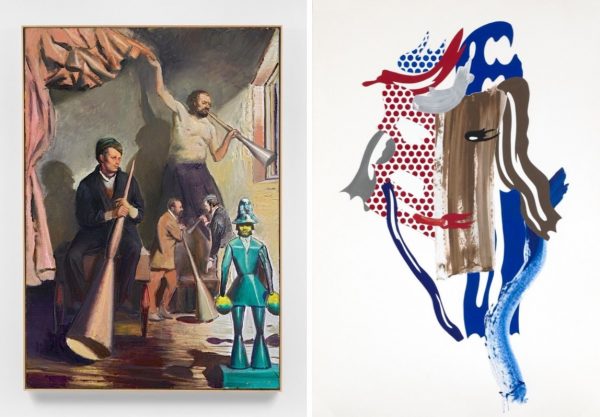 White Cube sold Georg Baselitz 's 2012 painting Komplementär bräunlich for €1.475 million ($1.65 million); a new Tracey Emin painting, This Was The Beginning (2020), for $490,000; Theaster Gates's tribute to late basketball star Kobe Bryant Now that Kobe's Gone, All Rules Have Changed. (2019) for $450,000; Liu Wei 's 2016 painting Purple Air 2016 No.2 for $350,000; a new painting by Michael Armitag , Account of an Illiterate Man (2020), for £225,000 ($278,000); and a recent painting by rising star Julie Curtiss , Selfies 2 (2020), for $50,000.
Galerie Thaddaeus Ropac sold Georg Baselitz's large-scale painting Elke in Frankreich II (2019) for €1.2 million ($1.3 million); the Roy Lichtenstein collage Head (Study) (1986) for $580,000; and a new Jules de Balincourt painting, Park People Versus Forrest People (2020), for $45,000.
Xavier Hufkens sold a Paul McCarthy sculpture for $1.2 million; a Tracey Emin painting for $490,000; a painting by Nicolas Party for $130,000; and a sculpture by Thomas Houseago for $110,000.
Luhring Augustine sold a 1990 text painting by Glenn Ligon, Untitled (study for large untitled (I Feel Most Colored When I Am Thrown Against A Sharp White Background)), with an asking price of $1.2 million. The gallery also sold a collage by the American-Indian artist Zarina , who died in April at age 82, with an asking price of $45,000.

Almine Rech sold a 2008 George Condo painting, The Dreamer, for a price in the range of $950,000 to $1 million; a Karel Appel painting, The Cyclops (1966), for a price in the range of €650,000 to €750,000 ($726,000 to $838,000); a 1982 Markus Lüpertz
painting, Das Gerücht , for a price in the range of $360,000 to $400,000; Genieve Figgis 's 2017 painting Actors in the range of $130,000 to $135,000; and a new Vaughn Spann triptych, Year of the fallen (2020), for a price between $50,000 and $60,000.

Jules de Balincourt, Park People Versus Forrest People, 2020. © Jules de Balincourt. Photo by Jason Mandella. Courtesy of the artist and Galerie Thaddaeus Ropac (left)..Georg Baselitz, Elke in Frankreich II, 2019. Photo by Jochen Littkemann. Courtesy of Galerie Thaddaeus Ropac (Right).

Lévy Gorvy sold a new Dan Colen painting, Mother (2020), which was priced at $500,000; Mickalene Thomas 's 2004 painting Sugar Baby, priced at $240,000; and Enrico Castellani 's 2006 sculpture Superficie argento, priced at $150,000.Gagosian sold a new Jia Aili painting, Mountain and Line (2020), for $350,000; a neon-augmented Mary Weatherford painting, Heaven's Gate (2020), for $310,000; an untitled Katharina Gross e painting from 2020 for €195,000 ($218,000); an Ed Ruscha work on paper, FACTORY BUBBLE (2020), for $95,000; and Sarah Sze 's mixed-media painting Still Dusk (2020) for $85,000.

Shen Hongbiao Collection
Gagosian, like David Zwirner, has seen success with its two-pronged approach to the fair, selling six works through Art Basel's platform and another five through its own online viewing room during the first day of the VIP preview.
"We meet Art Basel head on with high caliber works from our amazing artists every year, and we continued our efforts this year with our own online infrastructure," said Andy Avini, a senior director at Gagosian. Alison McDonald, the gallery's director of publications, added, "When collectors are offered works that they desire, we've found that they are just as willing to buy online as they would be in person."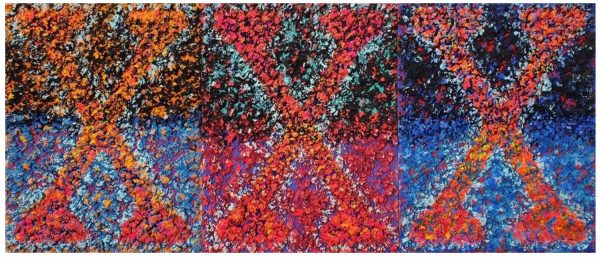 While that may be true for the most sought-after blue-chip works, many galleries participating in the virtual fair are also offering collectors the opportunity to see works in person. More than 30 Berlin-based galleries have banded together for Berlin by Basel, installing the works featured in their online presentations in their physical spaces. Société, a Basel by Berlin participant, has devoted its brick-and-mortar space and most of its Art Basel viewing room to new paintings by the Swiss artist Kaspar Müller, with strong results: Five of them, all priced at $18,500, have sold. König Galerie is also showing the contents of its Art Basel viewing room in its Berlin space—a former church dedicated to Saint Agnes—along with more than 200 additional works for a maximalist presentation dubbed "Messe in St. Agnes."
Meanwhile, Los Angeles's Parker Gallery has installed its Art Basel presentation in a freestanding structure erected in its backyard. Galerie Thaddaeus Ropac has also physically set up the contents of its virtual booth at its London space, offering collectors the chance to get a closer look at works like an untitled Donald Judd sculpture from 1991, priced at $1 million, or Postminimalist artist Rosemarie Castoro 's sculptural installation Land of Lashes (1976), priced at $150,000. That exhibition will remain on view through the end of July, so would-be buyers will have extra time to see the work in person and go through with an acquisition long after Art Basel's online edition wraps up.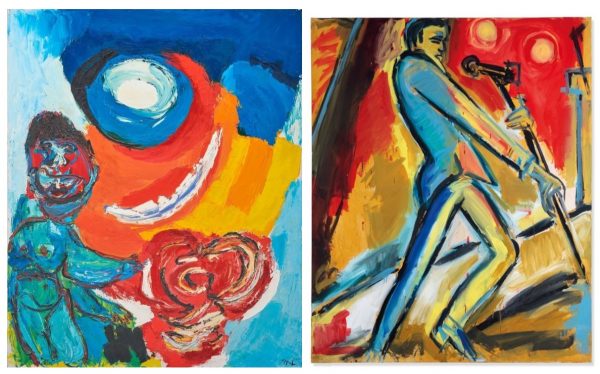 Thaddaeus Ropac said he's "noticed that collectors tend to spend slightly longer when considering a purchase" via the virtual fairs. He added that, since the launch of Art Basel's viewing rooms last week, "we have connected with a wide-ranging audience including a number of new collectors, as well as those we have long-standing relationships with."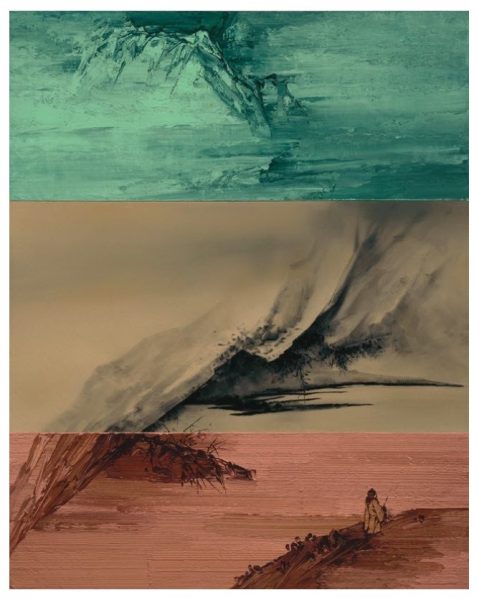 However, for other dealers, this fair (and others that have unfolded wholly online) has mainly been a way to sell works to familiar collectors by artists they already know. Recreating the serendipitous interactions that can happen in a physical fair booth—where a collector discovers a gallery's program or becomes seduced by the work of an artist they've never heard of before—is much more difficult online.
"When you know an artist's work very well and are familiar with their market, you can feel really confident buying online," said Meg Malloy, a partner at Sikkema Jenkins & Co . "The thing I miss the most with the online fairs is having the chance to talk to someone about work that they don't know."
She added that, in addition to selling works by Zipora Fried , Sheila Hicks, and Jeffrey Gibson, one of the standout pieces from the gallery's booth—a large Kara Walker quadriptych related to her major 2019 Tate Modern commission , Fons Americanus, priced at $500,000—is on hold for
a major institution. However, before finalizing the acquisition, the gallery will arrange an in-person viewing of the work for museum representatives. "There's still the experience of looking at art in person that's irreplaceable," Malloy noted.
Marleen-Christine Linke, a co-director at Berlin's Levy Galerie—whose booth is devoted to work by the late, great Surrealist sculptor Meret Oppenheim and her longtime friend Daniel Spoerri —concurred. "We are quite happy with the features of the platform now," she said. "It cannot make up for the real encounter with collectors, curators, and the art-interested audience—and accompanying sales—at a physical art fair, especially considering the energy and face-to-face dialogues at the events around the Art Basel fair."
Art Basel in Basel's online edition, which continues through June 26th, is the final major fair before the art world's traditional summer hiatus—one that will be shorter this year due to auction houses' own attempts to create urgency through revamped online offerings starting next week and continuing through late July.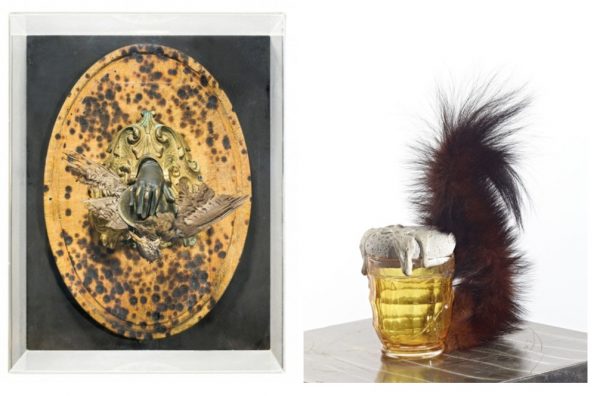 It's still too early to say whether the next can't-miss fairs on the art market calendar—Frieze London and Frieze Masters in early October, FIAC in Paris in the middle of October, and Art
Basel in Miami Beach in early December—will be able to proceed as planned. Frieze has already said it is considering scaling back its London fairs and limiting attendance. As for Art Basel's next outing, the organizers are monitoring health and safety standards and proceeding as if the Miami Beach fair will take place in person and on schedule.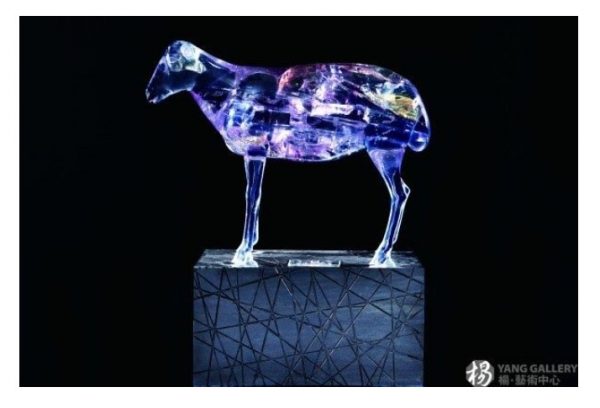 "On Friday, we held the second stage of the Art Basel in Miami Beach selections, so we're very much moving forward with the planning for the show at every level," Spiegler said. "As terrible a time as this has been for all of us, it has been a time which has forced us to develop new tools and new formats, and a lot of those will be totally applicable—perhaps with some modification—when we do hit the new normal."