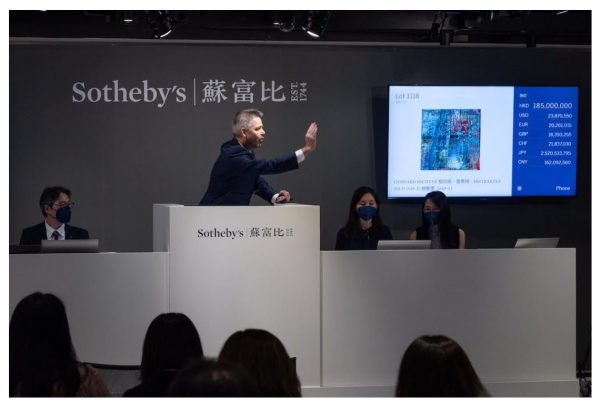 Sotheby's held its first globally live streamed auction in Asia today. At the evening contemporary sale in Hong Kong, auctioneer Ian McGinlay took bids in real time from specialists on the phones with clients in New York, Hong Kong, and London. It pulled in a total of HK$684 million ($88.3 million).
The sale featured a mix of high-profile Western artists, such as Gerhard Richter, Francis Bacon, Ed Ruscha, and George Condo, along with in-demand Chinese art stars including Liu Ye and Zhang Xiaogang.
With just 40 lots in the sale, the event had a 92 percent sell-through rate .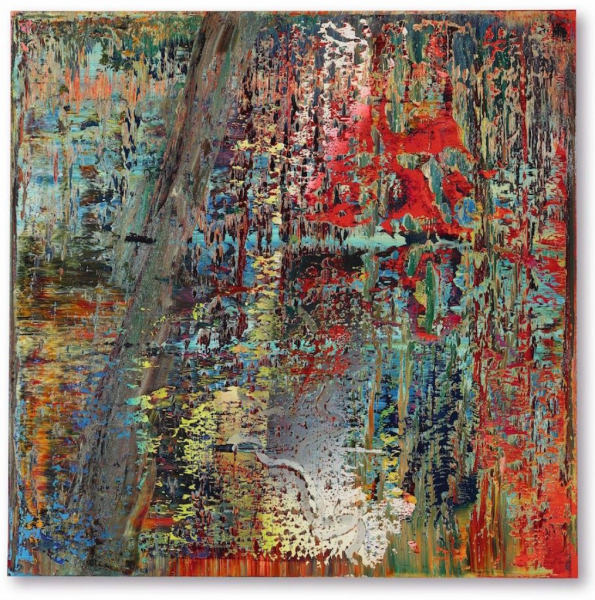 A 2011 mixed media-work by Banksy went well above expectations. Forgive Us OurTrespasses, depictingasmallhoodedfigurekneelinginfrontofa graffiti-covered cathedral window, sold for HK$64 million ($8.4 million). The work was previously owned (though not currently consigned) by Banksy's former agent Steve Lazarides and was shown at the Los Angeles County Museum of Art in 2011, as part of the landmark exhibition "Art in the Streets. "
The auction notched the second-highest auction price for Romanian artist Adrian Ghenie, when his painting Lidless Eye (2016-18), sold for HK$54.9 million ($7 million) (it was backed by a third-party guarantee). The work marks "the decisive finale of Adrian Ghenie's celebrated self-portrait as Vincent van Gogh series," according to the Sotheby's catalogue.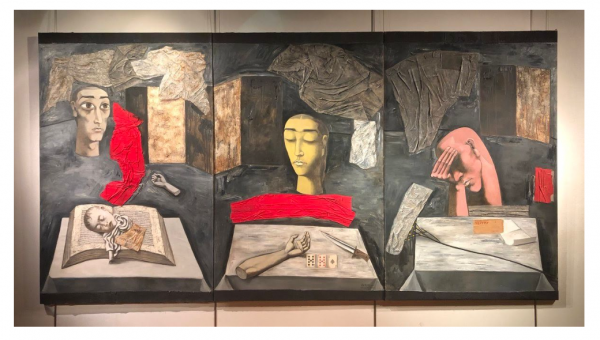 The same price ($HK54.9 million) was paid for Zhang Xiaogang's triptych The Dark Trilogy: Fear, Meditation, Sorrow (1989-90), an early work that paved the way for the artist's well-known "Bloodline" series.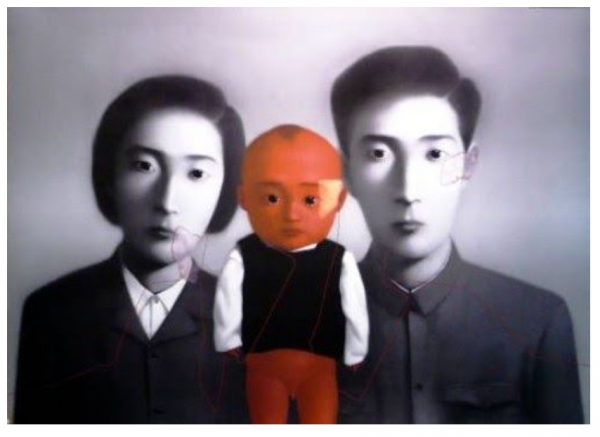 Yuki Terase, Sotheby's head of contemporary art for Asia, noted "intense bidding from our London and New York phone banks for tonight's Asian highlights across the board, reflecting global interest and commitment in the genre."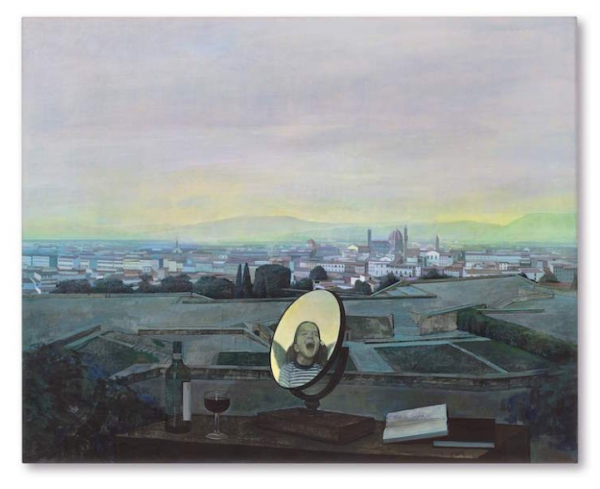 The sale included two works by Liu Ye, including the painting Florence (1994), which sold for HK$11 million ($1.4 million) and was backed by a third-party guarantee. According to the listed provenance, the consignor acquired the work at a 2006 auction at Christie's Hong Kong. The artnet Price Database lists a similar work going unsold in a 2014 auction on an estimate of $645,000 to $900,000.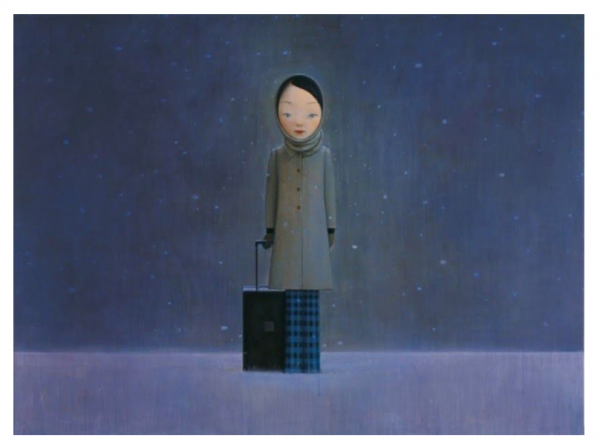 Several of the lots offered had appeared at auction within the past decade and results for the return trip were mixed. George Condo's Purple and Yellow Abstraction (2012), sold for HK$31.6 million ($4 million), also backed by a third-party guarantee. It was last offered at auction in May 2013, for $1.05 million, making for a decent return price for a roughly seven-year holding period.
Meanwhile, a Francis Bacon oil on canvas, Study for Portrait (1979), sold today for HK$37.685 million ($4.9 million), and was consigned by a private European collection. But the profit was relatively slim for the consignor who acquired it at auction eight years ago, for $4.4 million. The market leap was far higher from its previous sale, in 2003, when it sold for $920,000.
Credit: Artnet, TWText, Yang Gallery