Dear friends,
You are cordially invited to 'Raffles, Pineapples & the Swamp' live art performance opening cocktail.
Time: 8th August 2019, 6:30 – 9:30 pm
Venue: Yang Gallery • Singapore, 581 Orchard Road, The Shopping Gallery Hilton #01-11, Singapore 238883
We look forward to your presence to celebrate this bicentennial 200th anniversary of Sir Stamford Raffles' arrival in Singapore.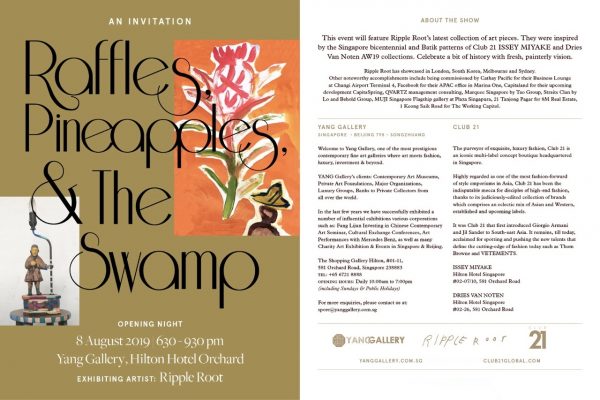 Selected Exhibiting Artworks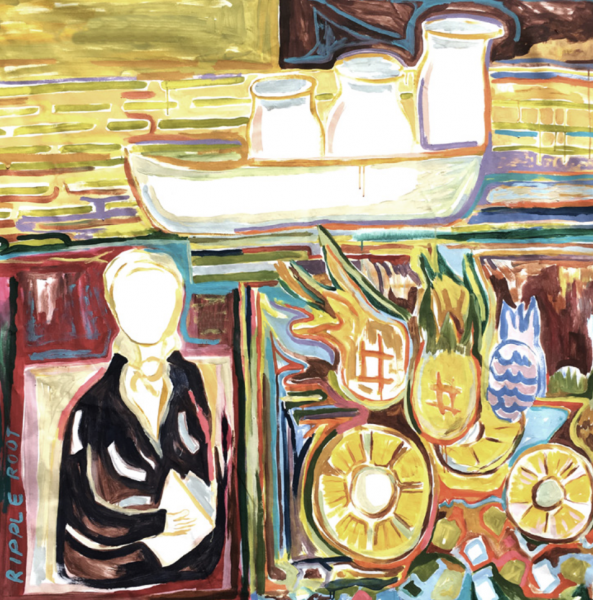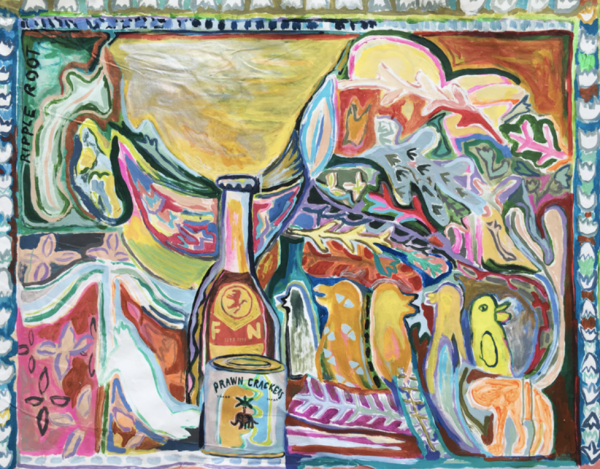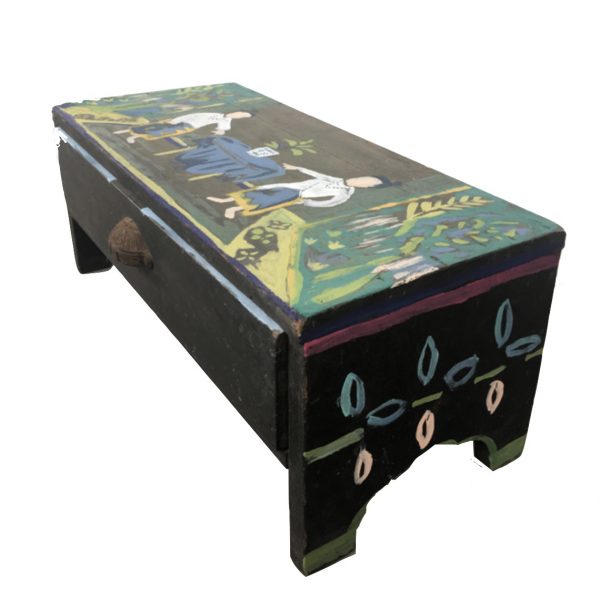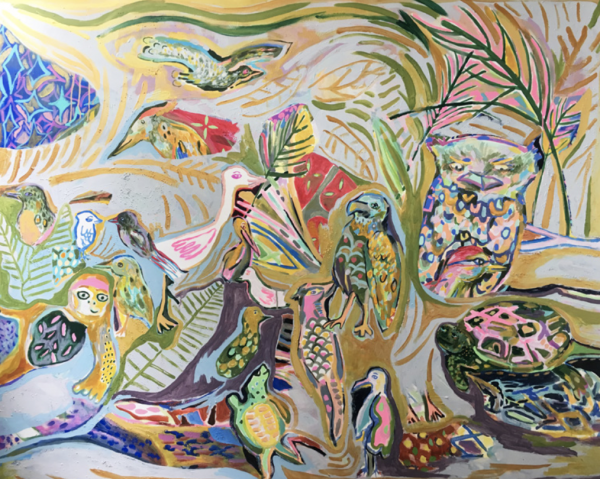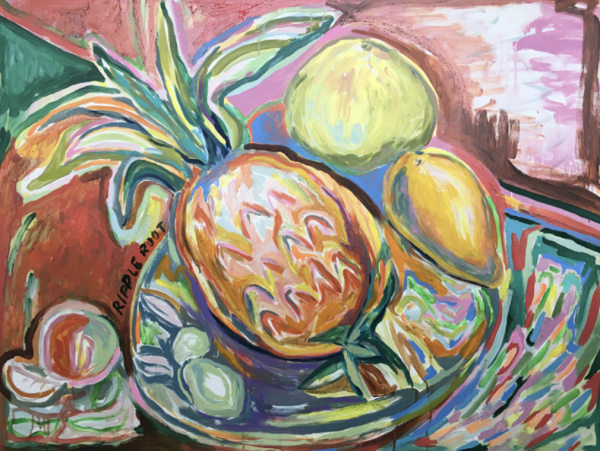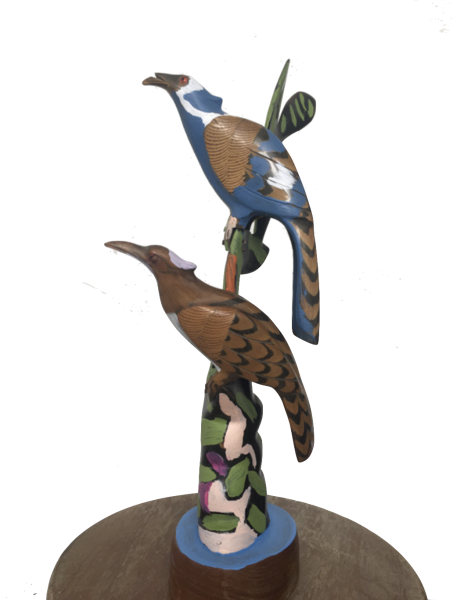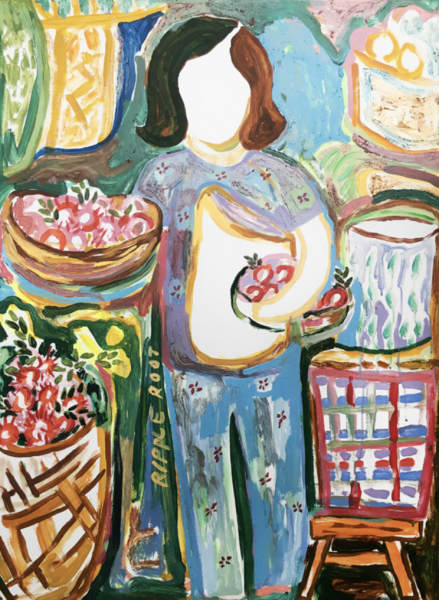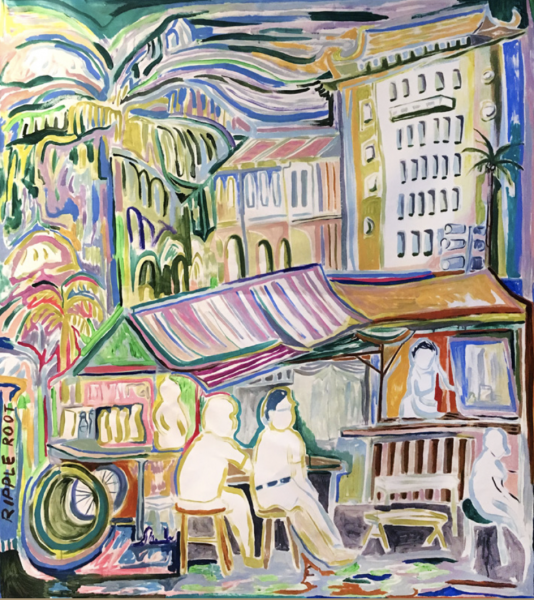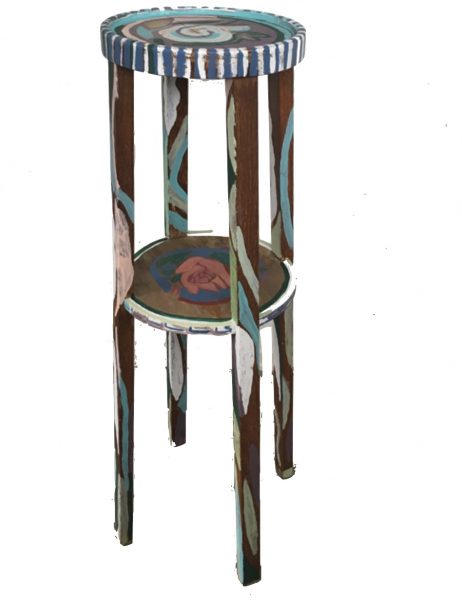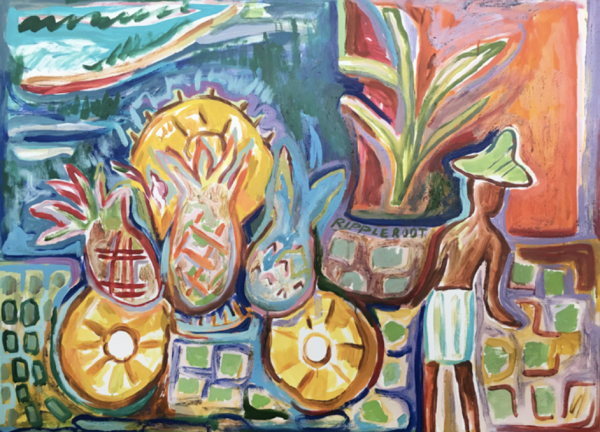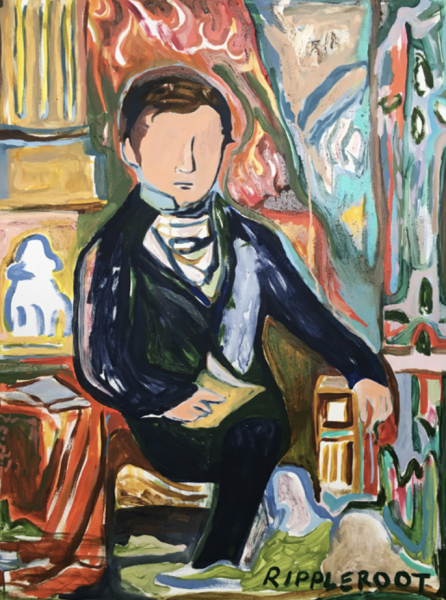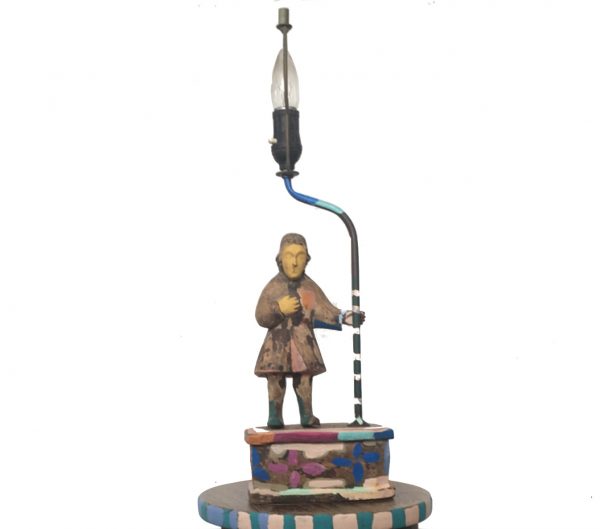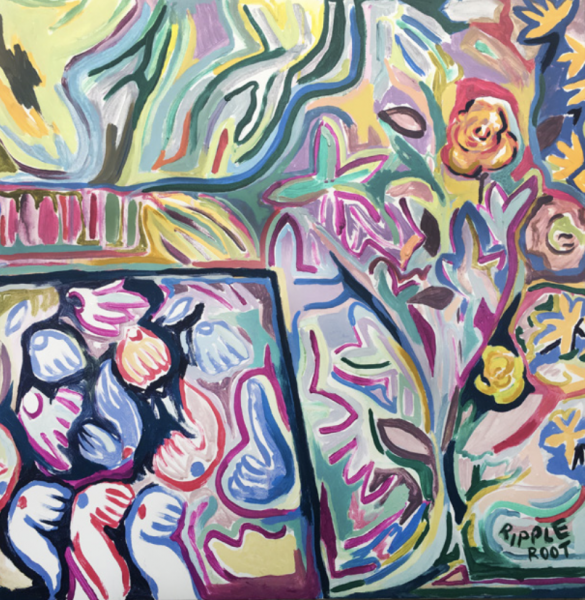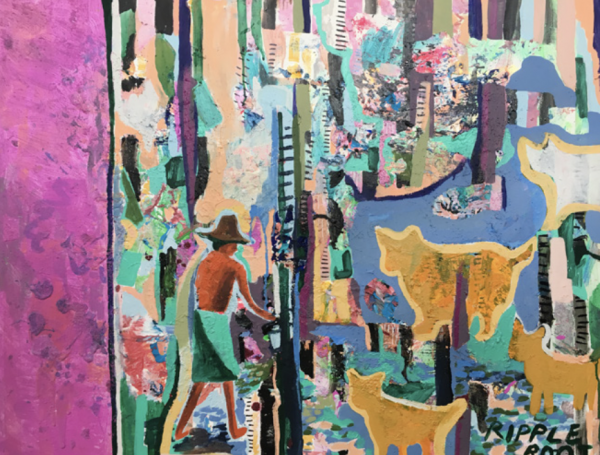 About the Artists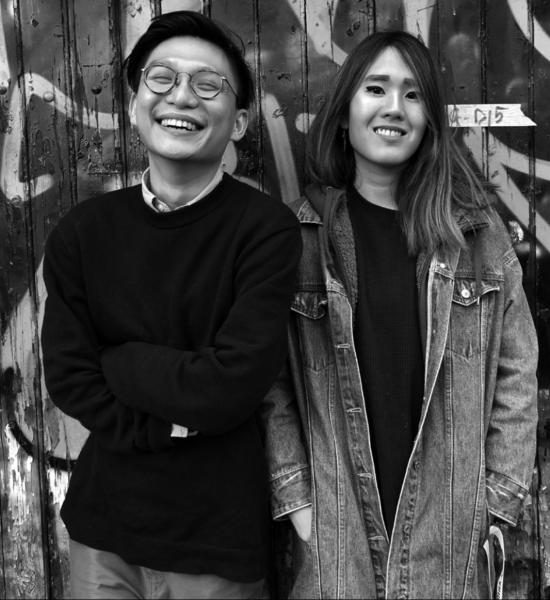 RIPPLE ROOT is the artist moniker of Singaporean art duo Liquan Liew and Estella Ng. They make collaborative, carefree works reflecting themes of nature and wildlife. There is an element of simple naiveté to the pieces, calling forth poetry in the raw, pure and irreverent.  
The duo is famous for creating works with Southeast Asian ornamentation, combining folkloric elements and interwoven patterns. What stands out from this collaboration is how Liquan and Estella work together to create beautiful works of art.
Ripple Root depicts scenes from both reality and the subconscious…while dealing with abstraction through bold colour, crazed strokesand pattern. They sometimes swap works over and continue to add elements to each-other's work – this is what makes their art fresh, free and spontaneous. Liquan and Estella have a large portfolio of clients to take pride in, including Facebook, Peranakan Museum (Singapore), National Gallery Singapore, Park Hotel Group, Twitter, MUJI, and others.