Asia boasts some of the most prolific collectors of art in the world, many of them with a philanthropic bent, endowing public and private institutions to help make art available to all. These cultural ambassadors tend to keep a low profile, but these bios will help you identify the movers and shakers next time you attend an important exhibition, art fair or auction.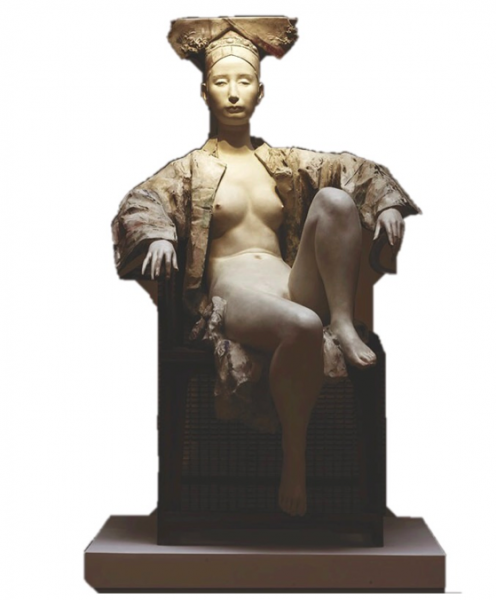 DANIEL TEO, SINGAPORE
Why him? With more than 1,000 works in his private collection, Daniel might be the most prolific art collector in Singapore.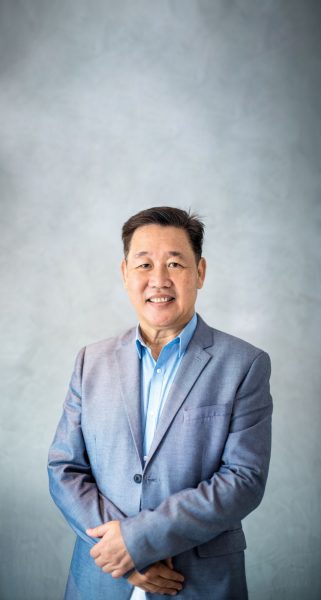 RICHARD HOON, SINGAPORE
Why him? Fintech whizz Richard owns more than 100 works of contemporary art, including a piece by surrealist pioneer Joan Miro.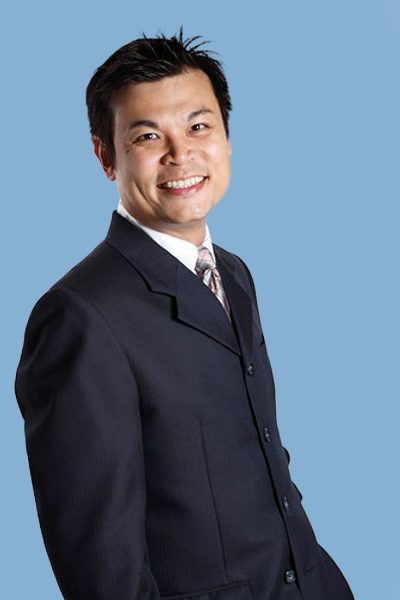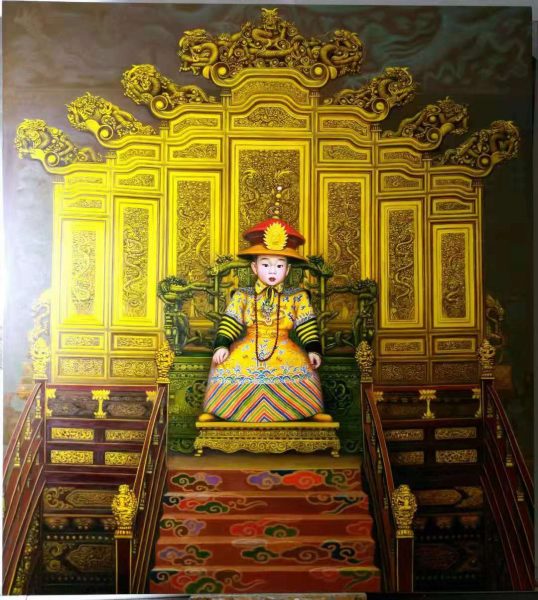 ALVIN YAPP, SINGAPORE
Why him? Advertising maestro Alvin is obsessed with Peranakan culture, the traditions and art of the descendants of Chinese immigrants to the Malay archipelago. He now owns more than 5,000 individual pieces of Peranakan art.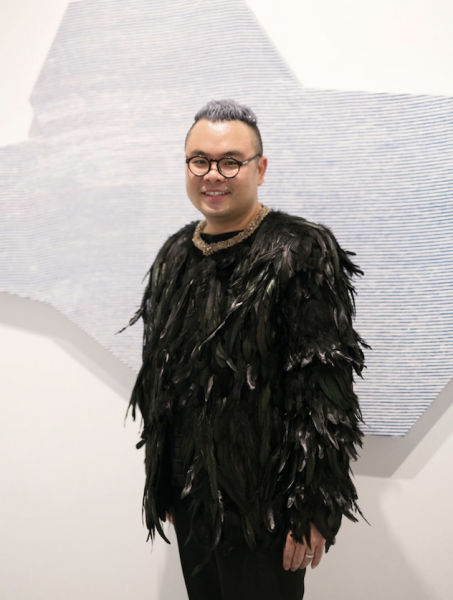 RYAN SU, SINGAPORE
Why him? The brains behind the Ryan Foundation, which hosts exhibitions in Singapore, Ryan has an extensive personal collection.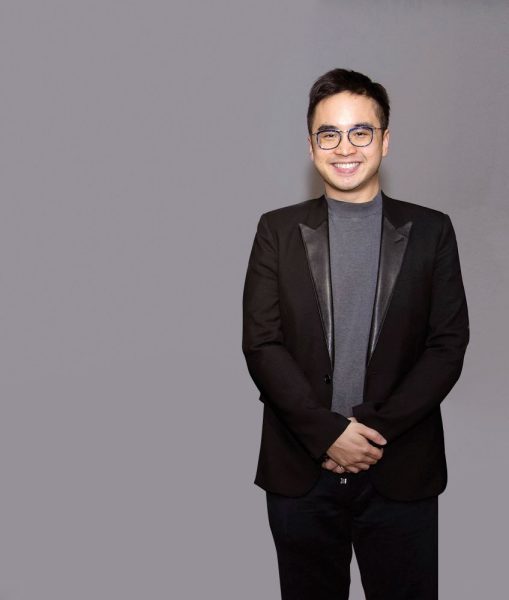 ADRIAN CHENG, HONG KONG
Why him? Heir to the New World Development and Chow Tai Fook fortunes, Adrian s also the founder of the K11 Arts Foundation, which supports artists working in China. He owns works by major artists such as Zhang Enli, Zhang Ding, Tatiana Trouvé and Adrián Villar Rojas.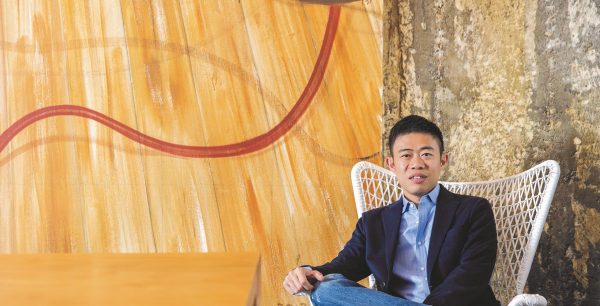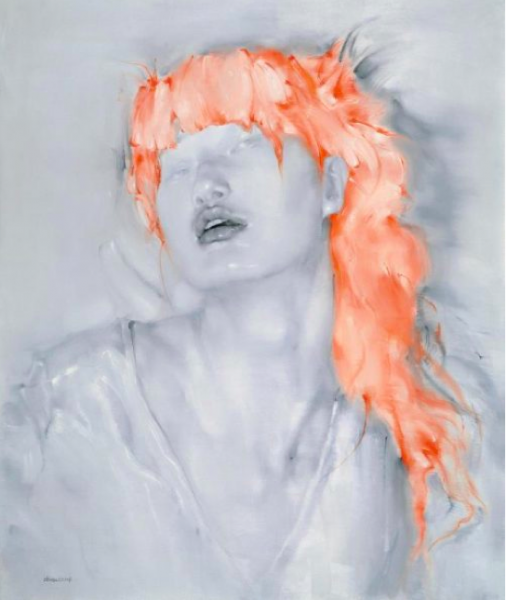 ALAN LAU, HONG KONG
Why him? As he works for Chinese tech corporation Tencent, it should come as no surprise that Alan is particularly interested in art that explores technology. His collection includes works by Chinese multimedia artist Cao Fei and photos by Jon Rafman.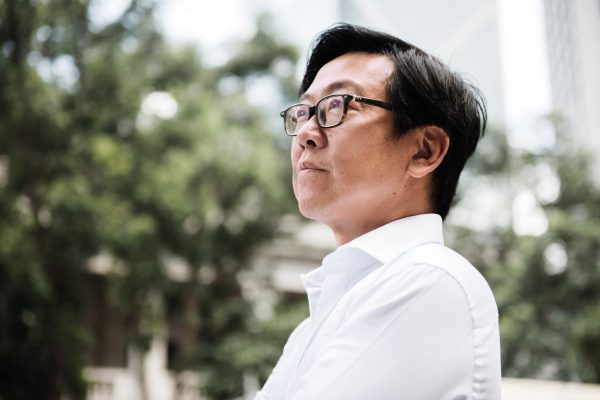 WILLIAM LIM, HONG KONG
Why him? The architect's collection of works by Hong Kong artists is so extensive that German imprint Hatje Cantz has published a book, The No Colors, dedicated to it.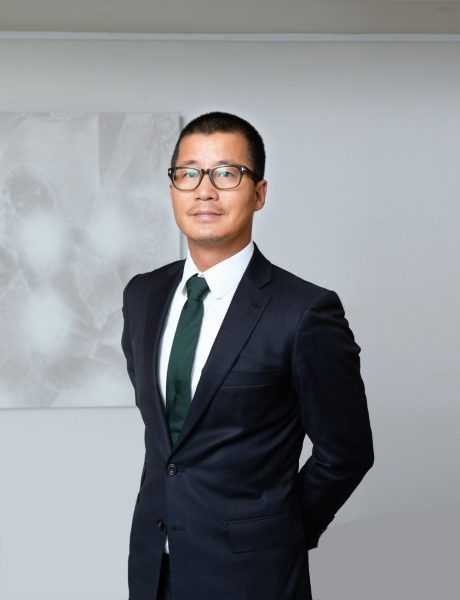 WILLIAM ZHAO, HONG KONG
Why him? After a decade in banking, William threw in the towel in 2003 to focus on his greatest passion: art. The critic, curator and collector now owns more than 300 works, including pieces by Georg Baselitz, Joseph Beuys and Carol Rama.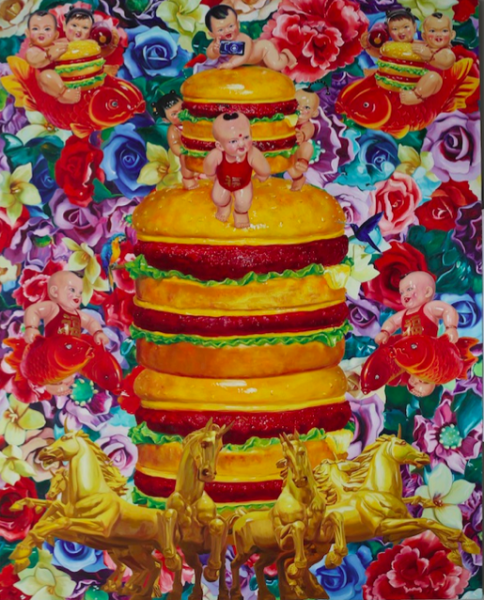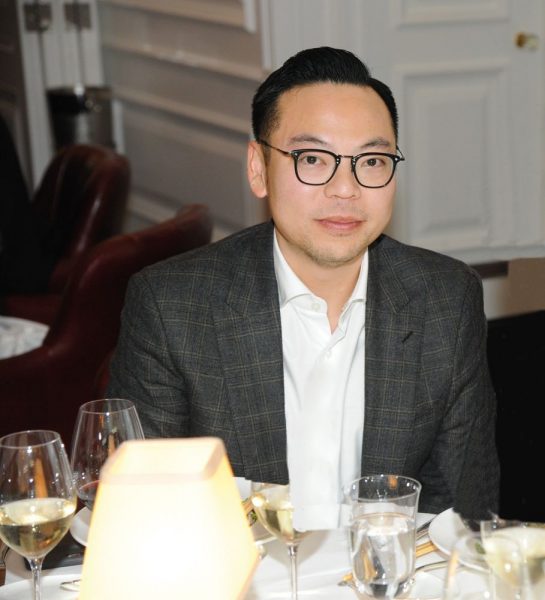 ALAN LO, HONG KONG
Why him? The collector and patron uses his string of restaurants to share art with the masses, with Duddell's in Hong Kong being the most art-focused of all Alan's establishments. With perfect parcels of dim sum being cooked in the kitchen and world-class art on the walls, why would you want to be anywhere else?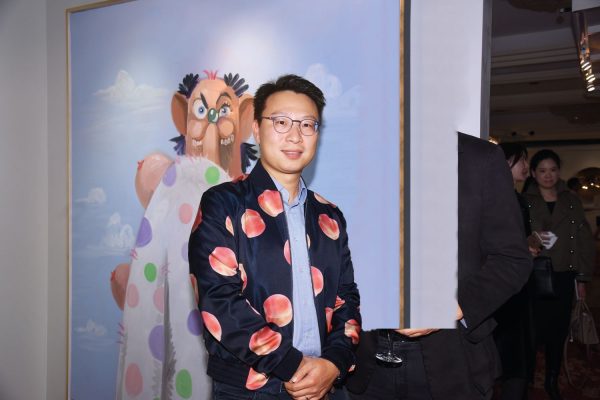 LAWRENCE CHU, HONG KONG
Why him? Financier Lawrence has an eclectic collection that features the works of established and emerging artists, ranging from paintings by Mark Bradford and Yayoi Kusama to installations by Guan Xiao and Lee Kit.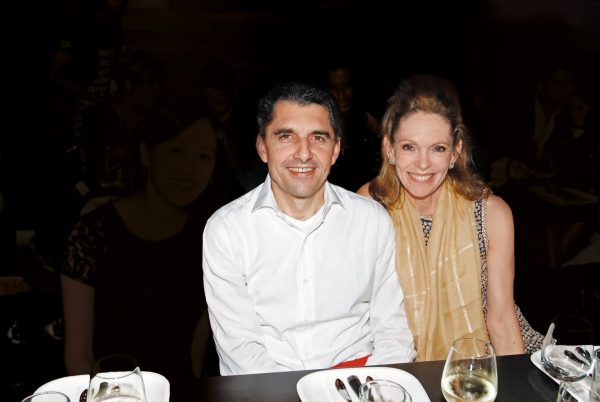 MAX AND MONIQUE BURGER, HONG KONG
Why them? The husband-and-wife team are founders of the enormous Burger Collection, which includes more than 1,000 works by leading contemporary artists from around the world.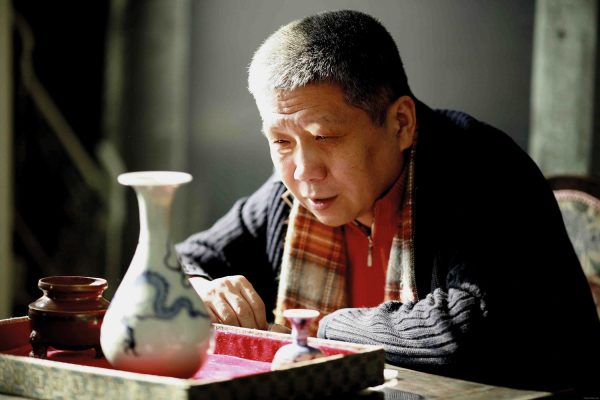 MA WEIDU, MAINLAND CHINA
Why him? An antiques aficionado, Weidu probably has the largest private collection of ancient art and artefacts in mainland China. In 1997, he opened the Guanfu Museum in Beijing to share his collection.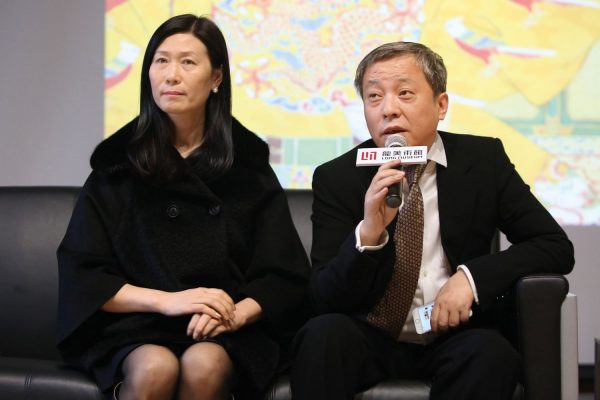 WANG WEI AND LIU YIQIAN, MAINLAND CHINA
Why them? Yiqian and Wei are the very definition of a power couple. He's chairman of the Sunline Group and Wei has spearheaded the development of their privately owned Long Museum, which has branches in Shanghai and Chongqing.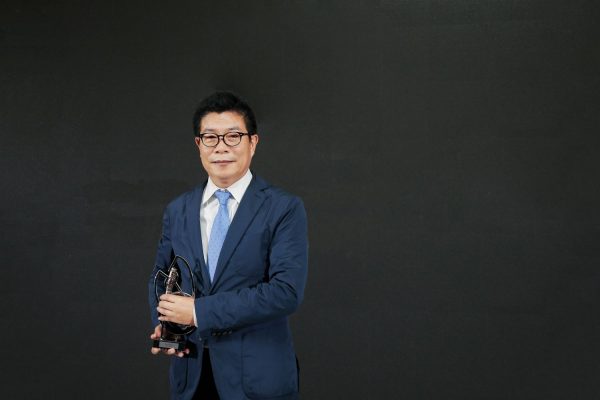 WANG ZHONGJUN, MAINLAND CHINA
Why him? With homes in Beijing, Hong Kong and Los Angeles, film producer Zhongjun has plenty of wall space to display his art. He is a particular fan of Chinese modern and contemporary art and owns works by Luo Zhongli, Ai Xuan and Wu Guanzhong, among others.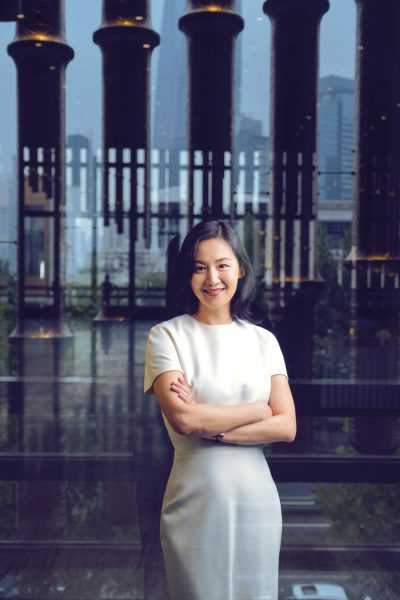 WANG JINGYUAN, MAINLAND CHINA
Why her? The former TV anchor, who is married to Guo Guangchang, the chairman of the Fosun International conglomerate, has been instrumental in building up the couple's private art collection, which includes works by Ding Yi and Liu Ye among many others.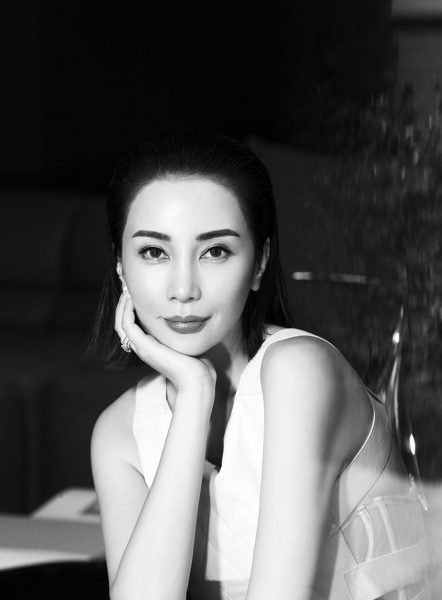 KYLIE YING, MAINLAND CHINA
Why her? Kylie sees nothing wrong with mixing business with pleasure. While building up her own collection of contemporary Chinese art, she spotted a gap in the market and in 2013 launched Art021, an art fair in Shanghai. She owns works by Zhang Enli, Wu Dayu and Huang Yuxing, among others.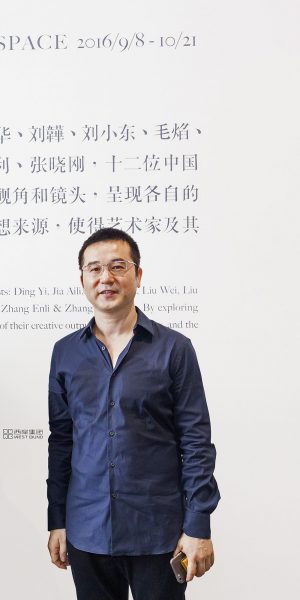 QIAO ZHIBING, MAINLAND CHINA
Why him? Sometimes referred to as "China's King of Nightclubs," Zhibing might soon also be the king of the art world if he continues collecting at such a rapid rate. He's the brains behind Tank Shanghai, a 60,000-square-metre private museum in the West Bund cultural corridor.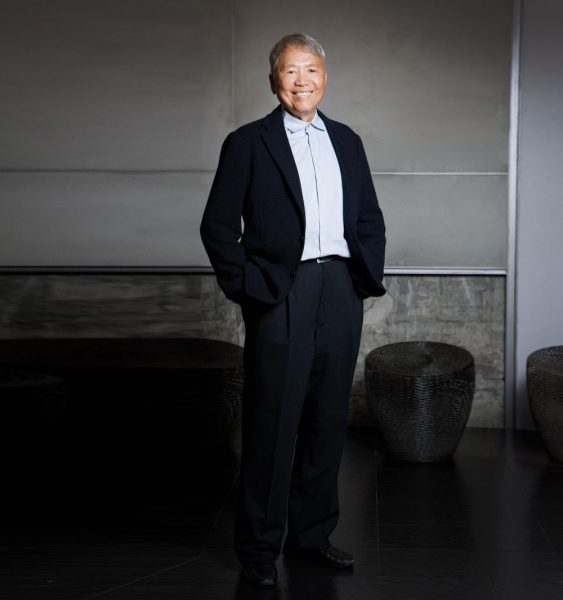 CHIU TSAI-HING, TAIWAN
Why him? An electronics tycoon, Tsai-hing owns more than 1,000 paintings and calligraphy scrolls by mainland Chinese artists, more than 500 works of Taiwanese contemporary art, and hundreds of antiques.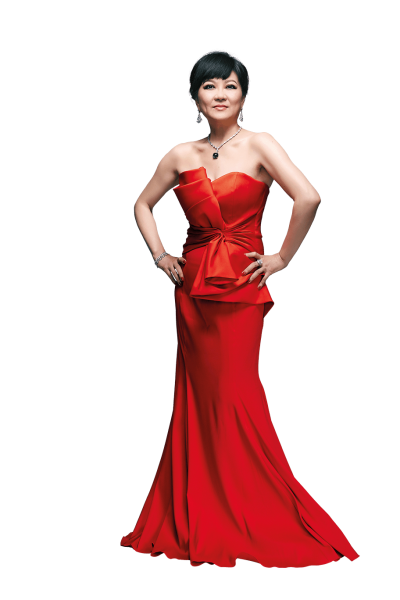 MAGGIE TSAI, TAIWAN
Why her? Art is both Maggie's greatest love and her business. She's the CEO of the Fubon Art Foundation in Taipei, which hosts lectures, exhibitions and performances around Taiwan to make art more accessible.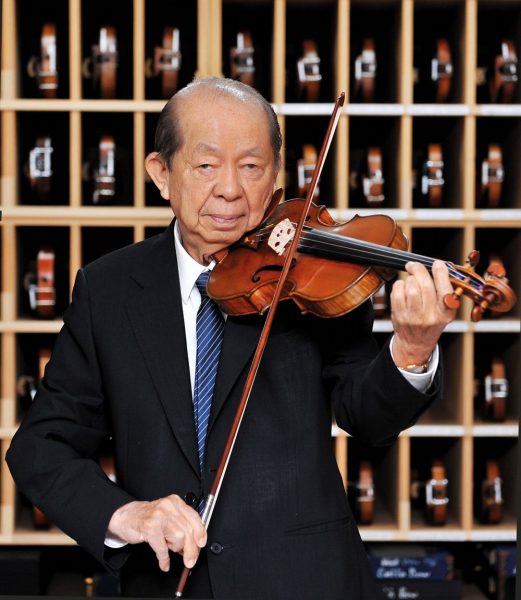 WEN-LONG SHI, TAIWAN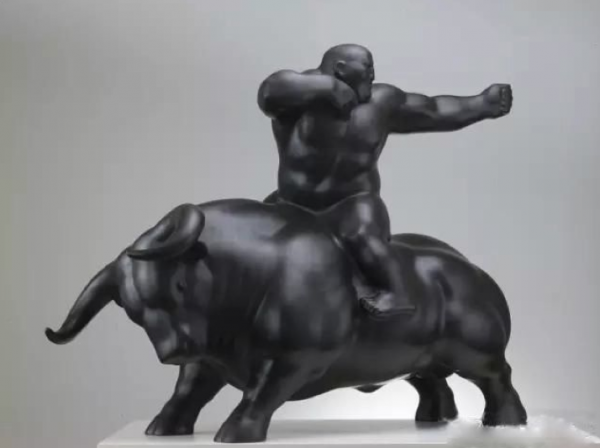 Why him? The founder of the Chi Mei Corporation and the Chimei Museum is a patron of music and art. Since he founded the Chimei Museum in 1992, Wen-long has helped it acquire more than 12,000 works of art.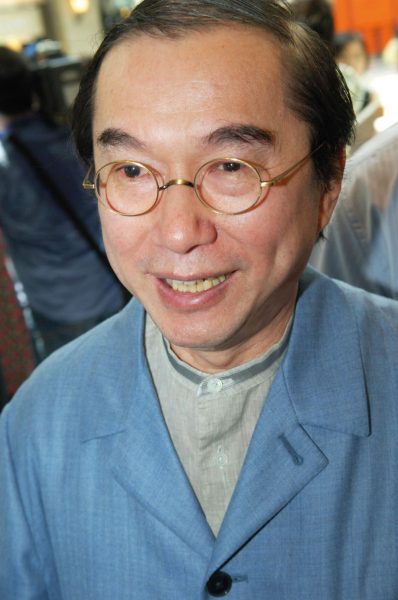 BARRY LAM, TAIWAN
Why him? The founder and chairman of Quanta Computer is also a major patron of the arts. Barry owns more than 2,000 works, many of them Chinese paintings and calligraphy.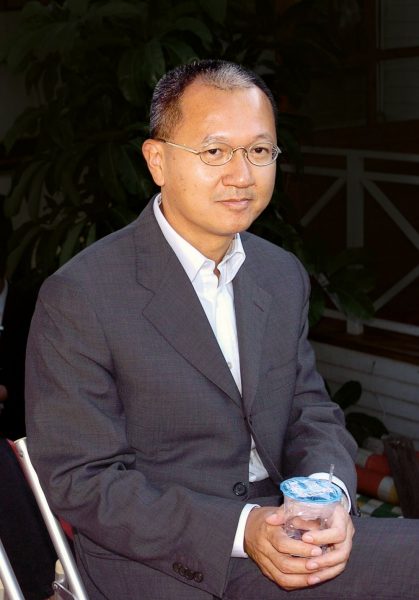 PIERRE CHEN, TAIWAN
Why him? The billionaire founder of Yageo, a manufacturer of electronics, Pierre is regularly listed as one of the world's most prolific art collectors.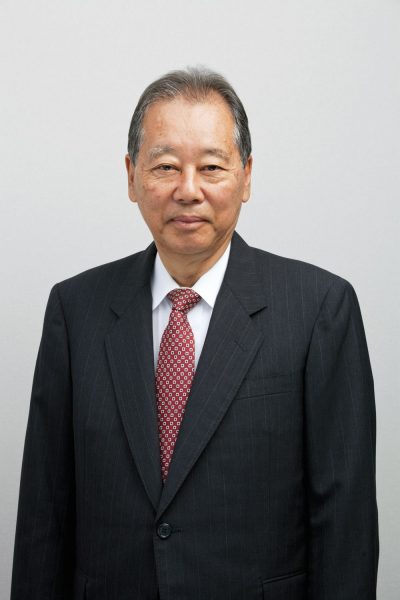 SOICHIRO FUKUTAKE, JAPAN
Why him? Fukutake is the brains behind Benesse Art Site Naoshima, an initiative that has transformed an archipelago in the Seto Inland Sea of Japan into an art-lover's paradise.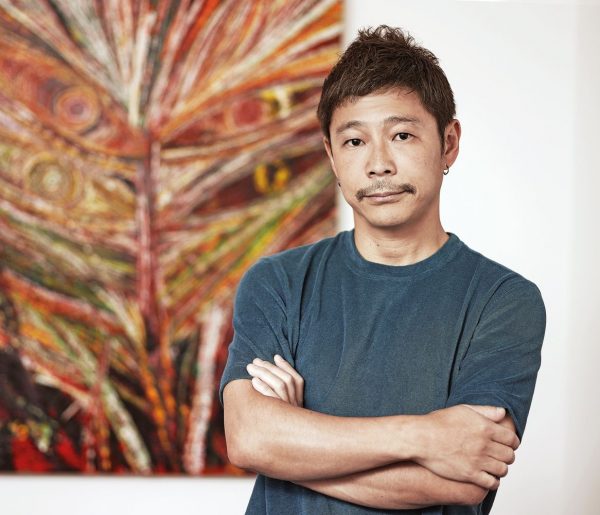 YUSAKU MAEZAWA, JAPAN
Why him? You'd be hard-pressed to find a bigger fan of Jean-Michel Basquiat than Yusaku. In 2016, he broke auction records for the artist by spending US$57.3 million on one of his paintings. In 2017, he broke his own record by dropping US$110.5 million on another Basquiat painting.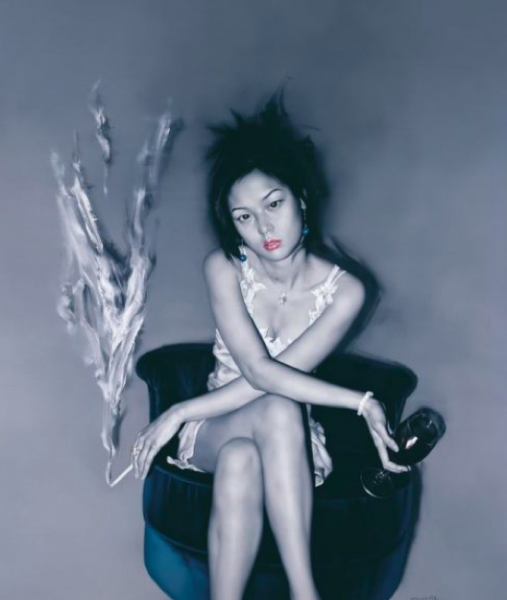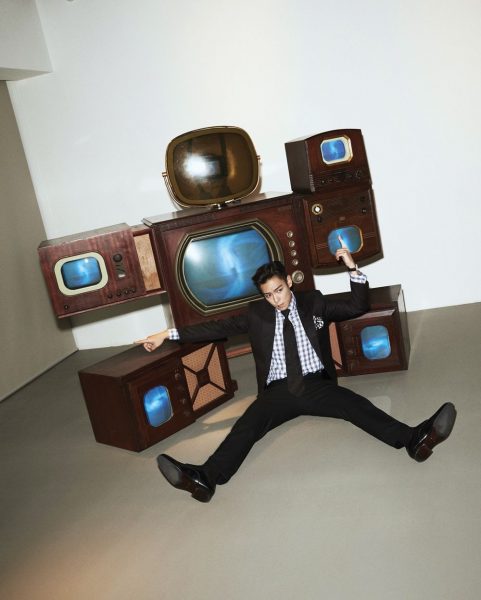 CHOI SEUNG-HYUN, SOUTH KOREA
Why him? Seung-hyun, the K-pop sensation better known as TOP, may be used to performing in front of tens of thousands of screaming fans, but he actually feels more at home in the hushed halls of museums.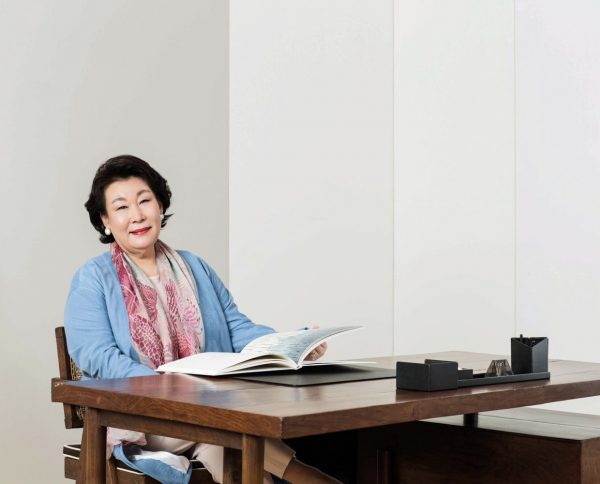 HYUN-SOOK LEE, SOUTH KOREA
Why her? The founder of Seoul's Kukje Gallery is also an avid collector. Hanging in Hyun-Sook's home in Seoul are works by Anish Kapoor, Roy Lichtenstein and Lee Ufan. An Alexander Calder sculpture sits in the garden.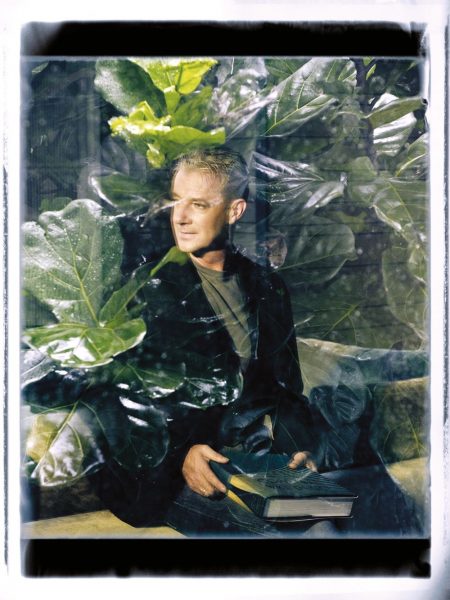 NICHOLAS BLOY, MALAYSIA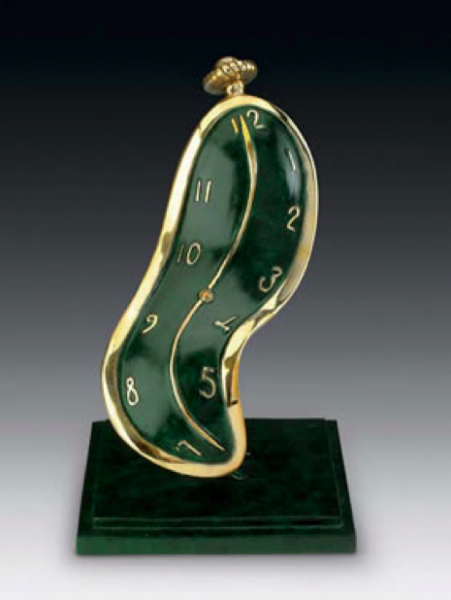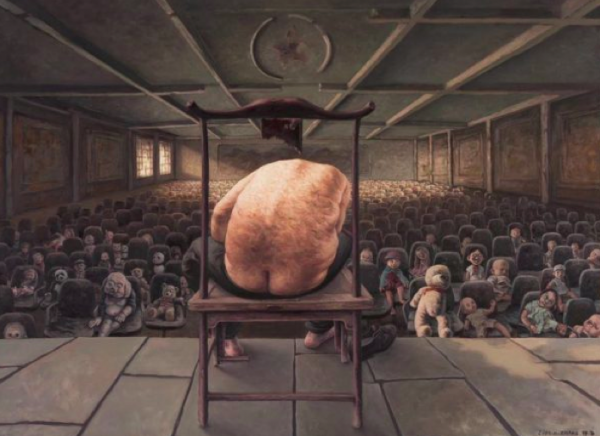 Why him? One or two managing partners at Navis Capital, Nicholas is a keen collector and particularly fond of works he owns by Andy Warhol and Malaysian artist Ivan Lam.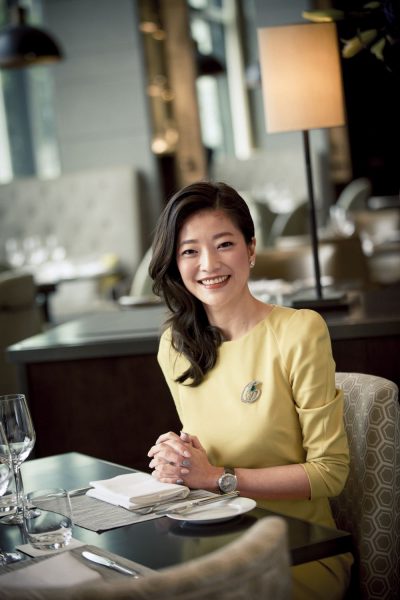 CARMEN CHUA, MALAYSIA
Why her? Aside from building up her own personal collection, Carmen has used her connections to acquire a sculpture by Fernando Botero and commission an installation by Barnaby Hosking for the St Regis Kuala Lumpur, which is owned by her family.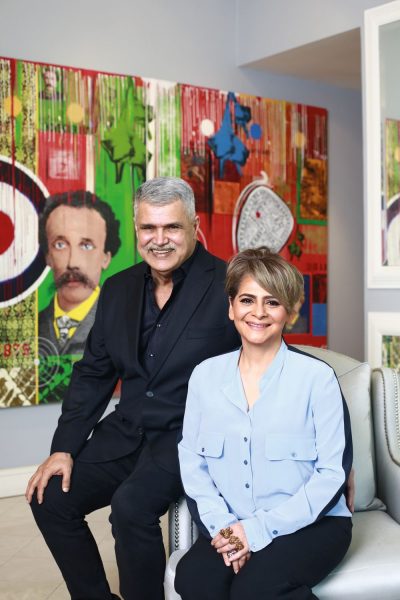 FAROUK AND ALIYAH KHAN, MALAYSIA
Why them? After more than 20 years scouring the length and breadth of Malaysia for the most inspiring, thought-provoking and beautiful art, Farouk and Aliya have assembled one of the largest private collections of Malaysian art in the world.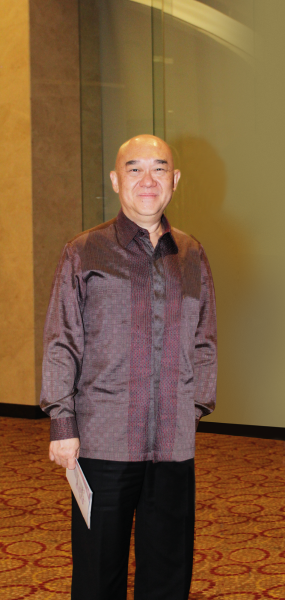 HARYANTO ADIKOESOEMO, INDONESIA
Why him? All eyes in the art world were on Haryanto last year when he launched Museum MACAN, a modern and contemporary art museum in Jakarta that the tycoon funded and owns.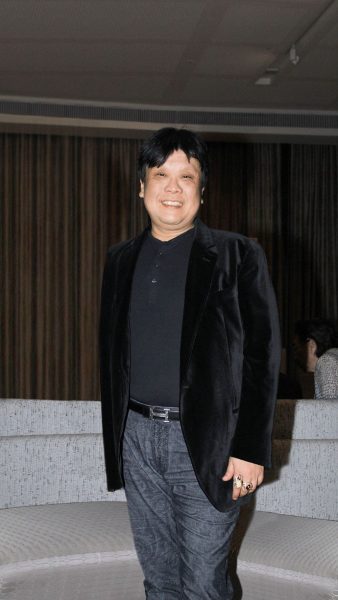 PRASODJO WINARKO, INDONESIA
Why him? When he's not busy running PT Union Metal, you can find Prasodjo at libraries, galleries and museums learning about Indonesian art. He particularly loves paintings and owns canvases by Entang Wiharso and Mangu Putra among his more than 700 works.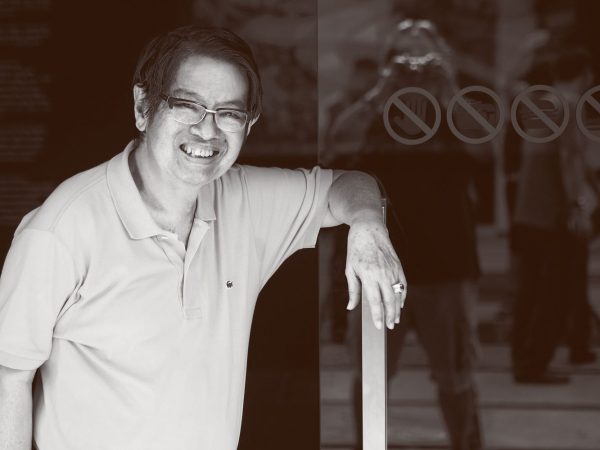 OEI HONG DJIEN, INDONESIA
Why him? Oei Hong Djien owns more than 2,000 works by Indonesian artists, many of which are housed in his OHD Museum in Jakarta. He has also written multiple essays on Indonesian art and collecting, and has delivered lectures around the world.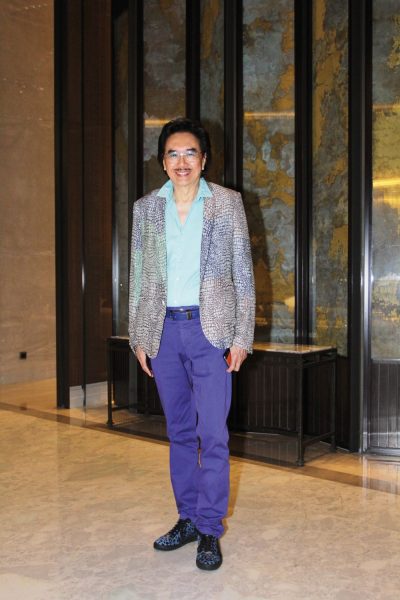 DEDDY KUSUMA, INDONESIA
Why him? With his trademark hairstyle and oversized tinted glasses, it's hard to miss Deddy as he zips around art fairs. A real estate tycoon, Deddy owns works by major Chinese and Indonesian artists, including paintings by S Sudjojono.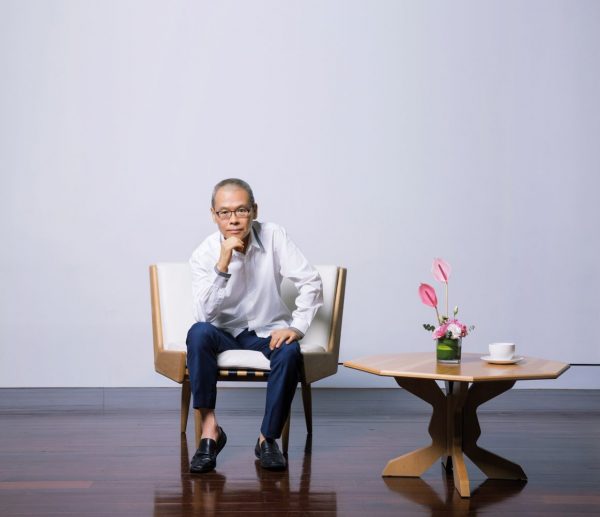 BUDI TEK, INDONESIA
Why him? Coming to art collecting relatively late in life, Budi Tek bought his first work of art in 2004. But once he started, he couldn't stop.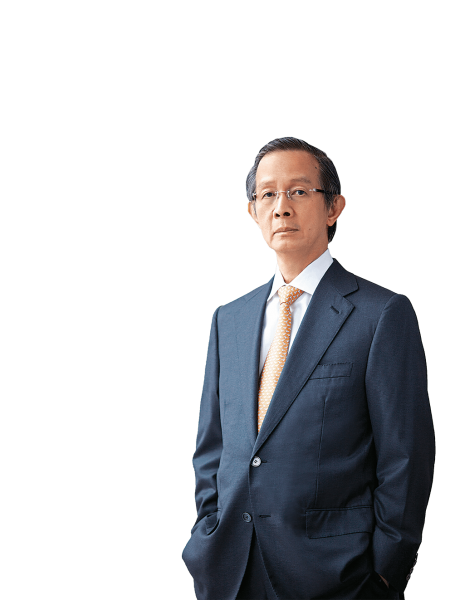 ALEXANDER TEDJA, INDONESIA
Why him? The president of real estate developer Pakuwon Jati Group, Alexander has been collecting art since the 1980s and owns more than 100 works, including pieces by era-defining Indonesian painters.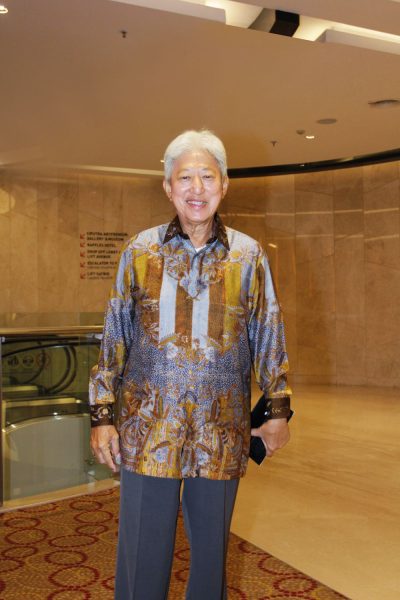 RUDY AKILI, INDONESIA
Why him? He may own one of the largest travel agencies in Indonesia, but when it comes to art, Rudy is mainly focused on his home country. His extensive collection includes works by Indonesian masters Affandi and Hendra Gunawan, as well as many other major artists.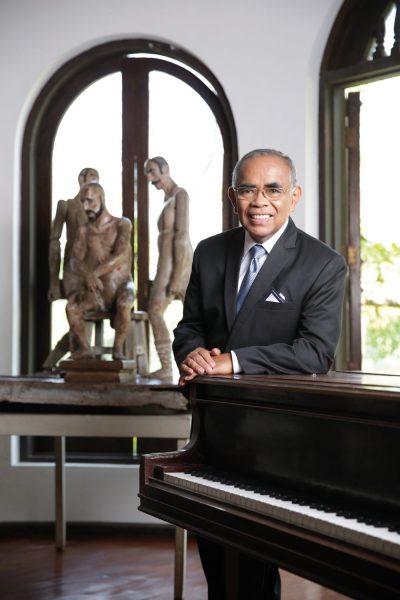 JOVEN CUANANG, PHILIPPINES
Why him? The neurologist is a keen patron of the arts and the founder of Manila's Pinto Art Museum. His collection focuses on works by Filipino artists.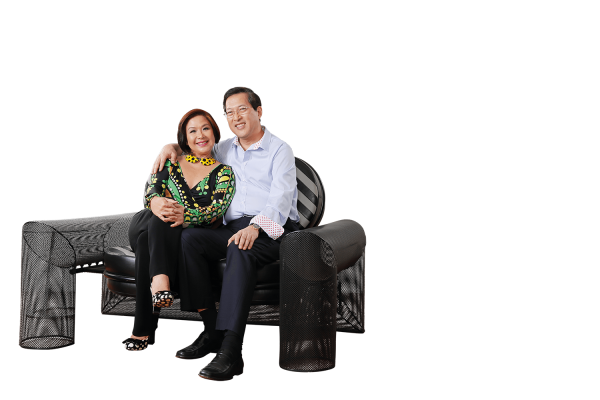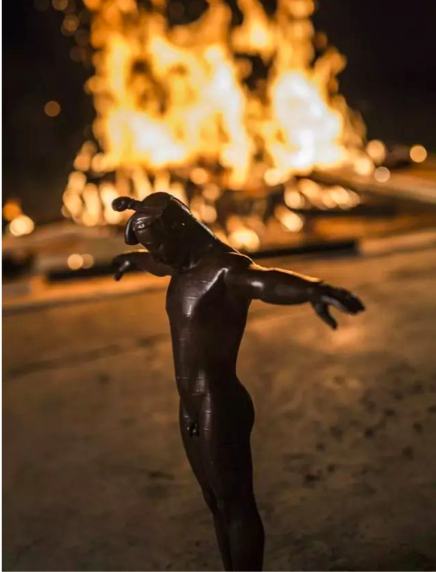 KIM AND LITO CAMACHO, PHILIPPINES
Why them? The Camachos have an insatiable appetite for modern and contemporary art. They began in 1981 by collecting work by Filipino modern artists, then branching out into Southeast Asian art, and then Japanese contemporary art, collecting video works by TeamLab, photos by Nobuyoshi Araki and work by Yayoi Kusama.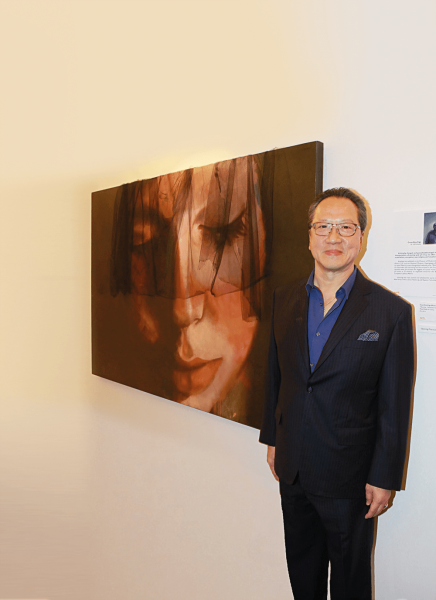 BOONCHAI BENCHARONGKUL, THAILAND
Why him? Few people know more about Thai contemporary art (or have larger collections of it) than telecoms tycoon Boonchai, who founded the Museum of Contemporary Art in Bangkok.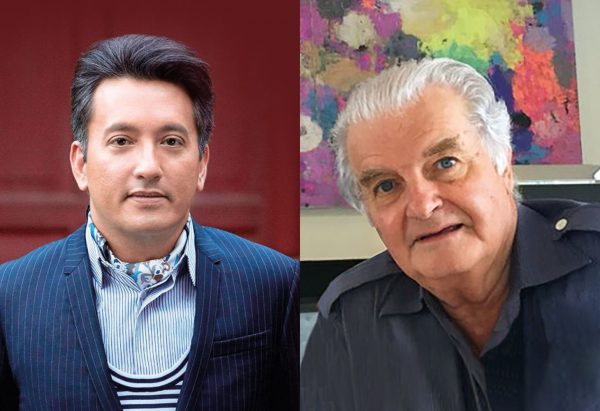 JEAN-MICHEL BEURDELEY AND ERIC BUNNAG BOOTH, INDONESIA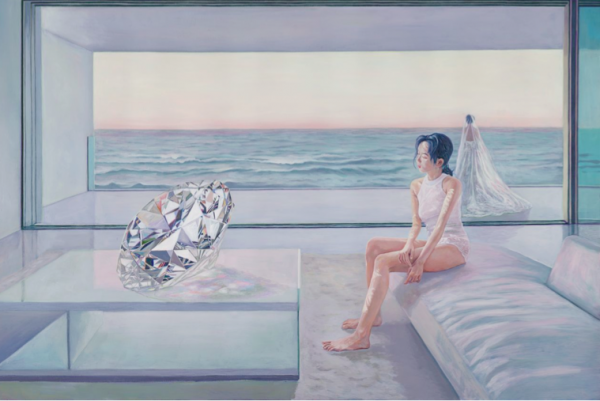 Why them? The father-and-son team are the brains behind the MAIIAM Contemporary Art Museum in Chiang Mai, where they showcase art from their collection of more than 200 works.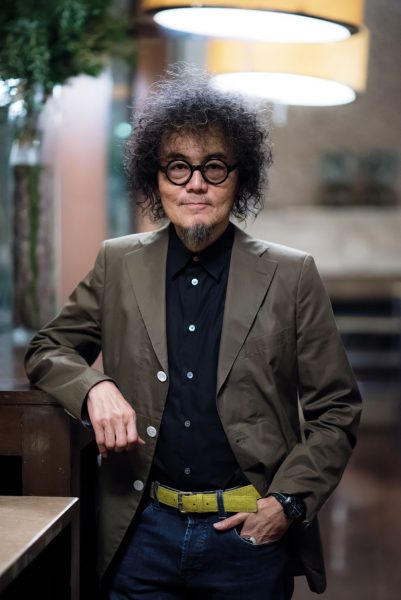 PETCH OSATHANUGRAH, INDONESIA
Why him? Hailed by the Wall Street Journal as an "arbiter of taste in Thailand," Petch has one of the largest collections of Thai contemporary paintings in the world. He's currently building a private museum, O Museum, in Bangkok.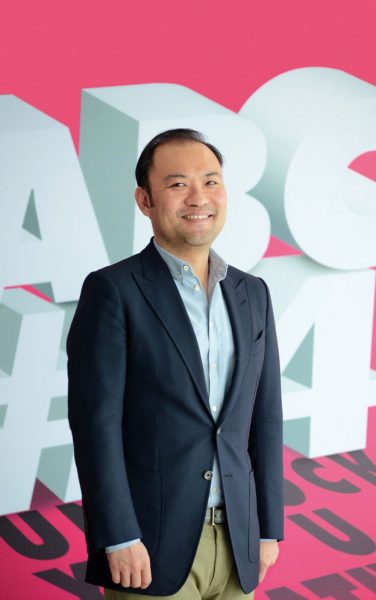 DISAPHOL CHANSIRI, INDONESIA
Why him? Disaphol turned his love of buying art into a business, launching the firm DCA Art Consultant in 2013. An inventory of his own collection reads like a who's who of the modern and contemporary art worlds: Andy Warhol, Jeff Koons, Yoshitomo Nara, Rirkrit Tiravanija… The list goes on and on.
*extracted from Singapore tatler