Sotheby's 2nd October 2016 Modern & Contemporary Evening Sale in Hong Kong was a great success. Despite global economic instability, the art market continues to perform. Strong bids for works by luminaries of modern and contemporary Asian art realised a total of HK$509 million/ US$65 million.
The top lot of the sale – Zao Wou-Ki's Paysage dans la Lune, a stunning 1954 abstract painting evoking a moonlit landscape – was sold for HK$46.7 million/ US$6 million. Other remarkable results include Zeng Fanzhi's Society No. 3, Yoshitomo Nara's monumental The Little Ambassador and Affandi's Borobudur and the Sun.
As the Chinese art market continues to grow in strength globally, let us highlight a few of these remarkable results achieved by some of the most prominent Chinese artists, not in order of pricing.
1. Zao Wou-ki: 'Paysage Dans LA Lune'
Estimate: HKD 40,000,000 – 60,000,000
Sold for: HKD 46,680,000
2. Zao Wou-ki: 'Ailleurs'
Estimate: HKD 25,000,000 – 35,000,000
Sold for: HKD 37,720,000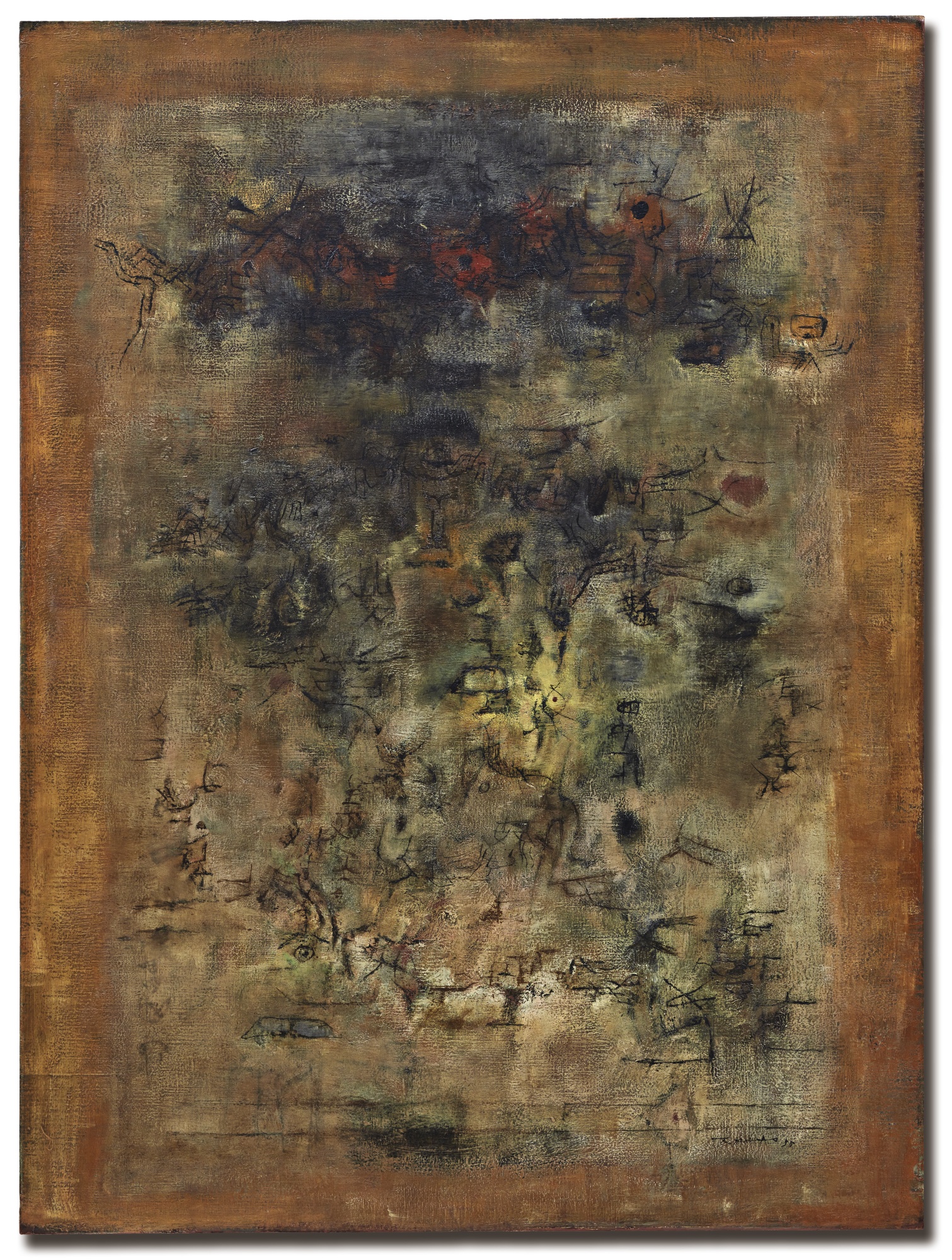 3. Zao Wou-ki: '20.12.85
Estimate: HKD 12,000,000 – 20,000,000
Sold for: HKD 17,480,000
4. Sanyu: 'NU'
Estimate: HKD 2,800,000 – 5,000,000
Sold for: HKD 6,080,000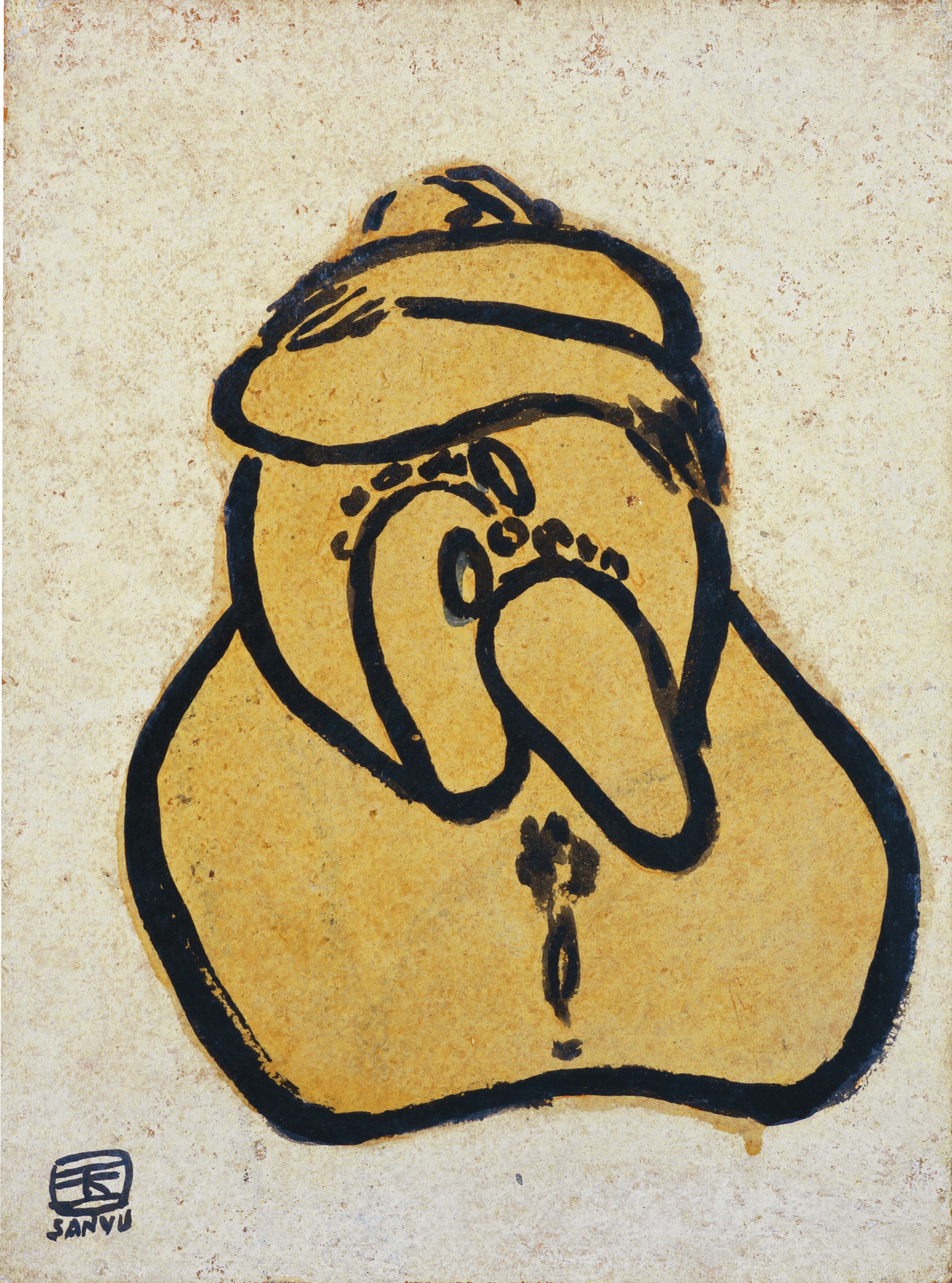 5. Wu Dayu: 'Untitled 12'
Estimate: HKD 5,000,000 – 8,000,000
Sold for: HKD 10,880,000
6. Chu Teh-chun: '1977.9.27'
Estimate: HKD 3,000,000 – 4,000,000
Sold for: HKD 3,680,000
7. Wu Guanzhong 'The Hometown of Lu Xun'
Estimate: HKD 30,000,000 – 50,000,000
Sold for: HKD 39,960,000
8. Wang Huaiqing: 'Six Tables'
Estimate: HKD 5,000,000 – 7,000,000
Sold for: HKD 9,440,000
9. Wang Yidong: 'The Bride'
Estimate: HKD 4,000,000 – 6,000,000
Sold for: HKD 5,120,000
10. Shiy De-jinn: 'Young Girl'
Estimate: HKD 1,200,000 – 2,000,000
Sold for: HKD 5,480,000
11. Liu Ye: 'Killing Me Softly'
Estimate: HKD 3,000,000 – 5,000,000
Sold for: HKD 5,120,000
12. Liu Wei: 'Revolutionary Family Series'
Estimate: HKS 10,000,000 – 15,000,000
Sold for: HKD 11,480,000
13. Liu Wei: 'No Smoking'
Estimate: HKD 9,000,000 – 12,000,000
Sold for: HKD 9,680,000
14. Liu Xiaodong: 'Showered in Sunlight'
Estimate: HKD 15,000,000 – 20,000,000
Sold for: HKD 18,080,000
15. Zeng Fanzhi: 'Society no. 3'
Estimate: HKD 12,000,000 – 18,000,000
Sold for: HKD 21,680,000
16. Zeng Fanzhi: 'Landscape'
Estimate: HKD 8,500,000 – 15,000,000
Sold for: HKD 10,880,000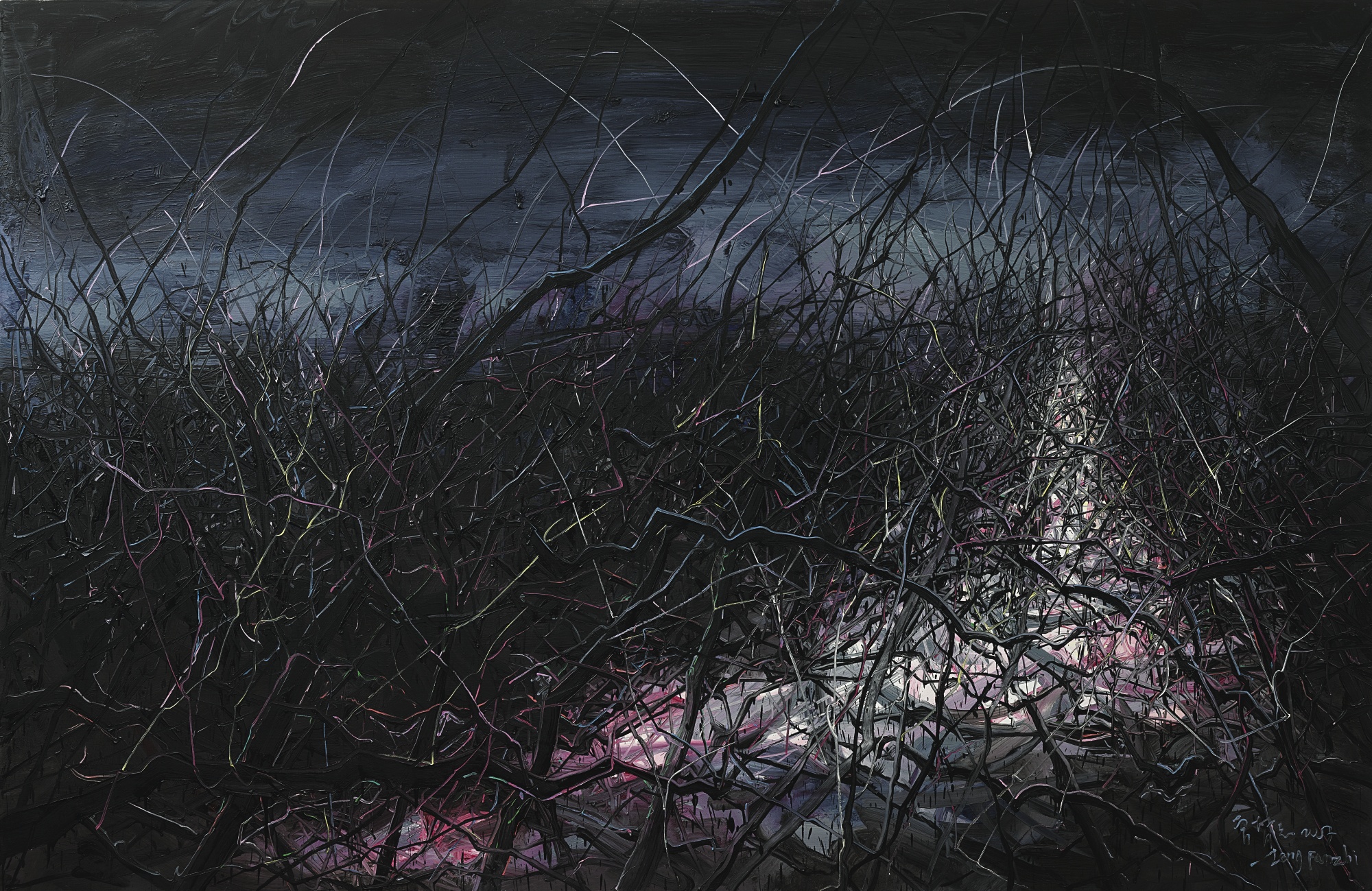 17. Zhang Xiaogang: 'Sisters & Brothers'
Estimate: HKD 10,000,000 – 15,000,000
Sold for: HKD 12,080,000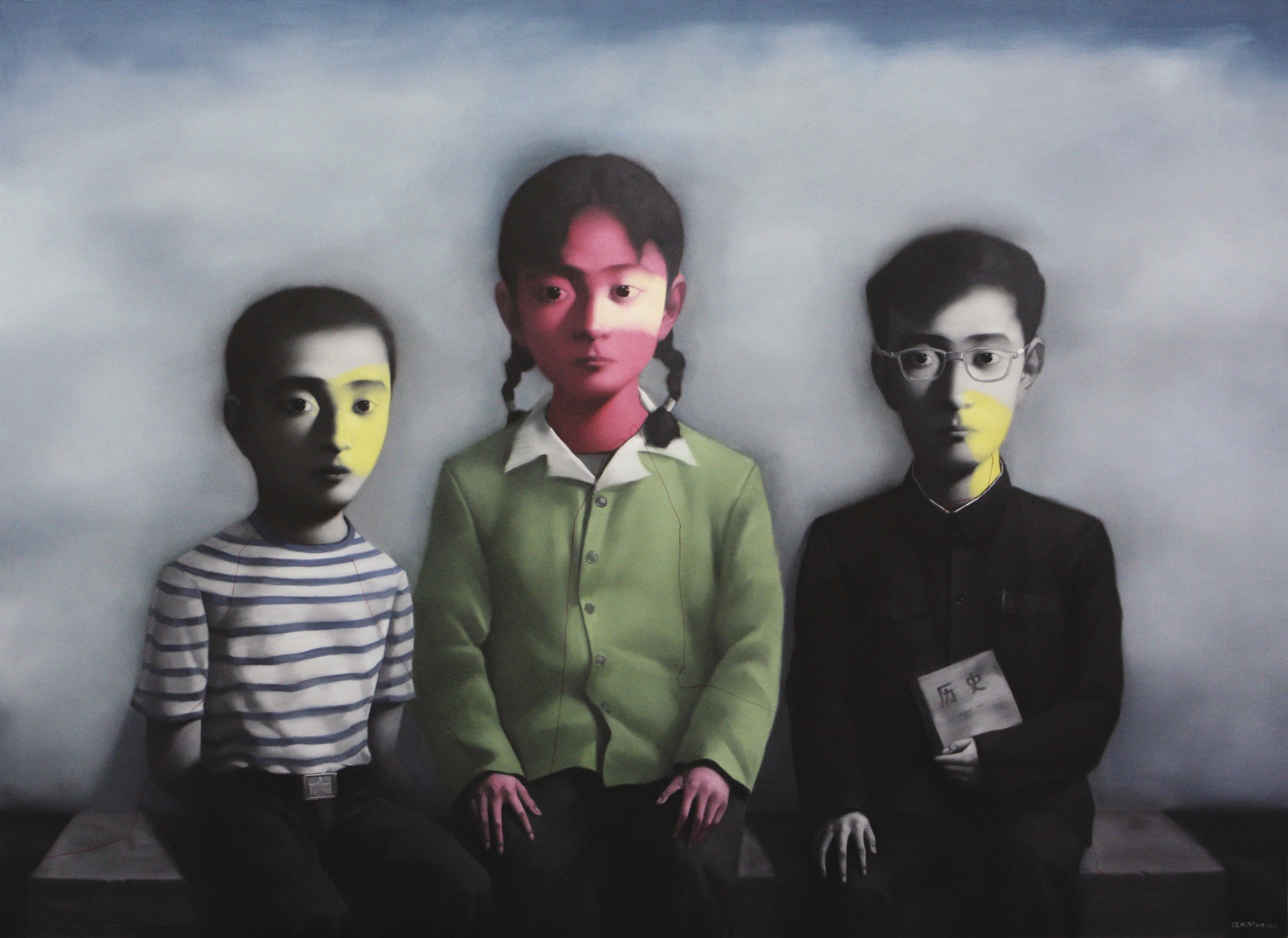 18. Yue Minjun: 'Immortal Cranes'
Estimate: HKD 6,000,000 – 8,000,000
Sold for: HKD 14,480,000
19. Ai Weiwei: 'Dropping a Han Dynasty Urn'
Estimate: HKD 1,600,000 – 2,500,000
Sold for: HKD 4,880,000
20. Yang Fudong: 'The First Intellectual'
Estimate: HKD 400,000 – 600,000
Sold for: HKD 1,062,000
21. Ju Ming: 'Rooster & Hen'
Estimate: HKD 700,000 – 900,000
Sold for: HKD 1,812,500
22. Zhang Enli: 'Old Man & Bird'
Estimate: HKD 2,000,000 – 3,000,000
Sold for: HKD 2,480,000
-information from Sotheby's