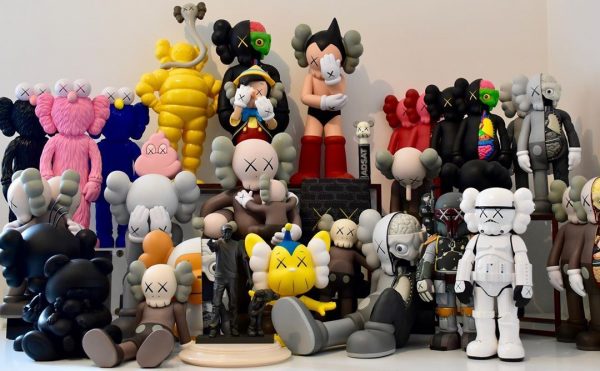 Art toys market can seem difficult to comprehend and navigate as the category covers a wide range of artworks. From 2-inch-tall plastic figurines to functional household vases, and many of the artists don't have a comprehensive catalogue to refer back to. Instead, dedicated social media accounts, platforms and forums make the digital marketplace transparent for collectors.The art toy movement started with the collectible plastic figurines sold in Hong Kong and Japan in the 1990s, before artists like KAWS and Joan Cornella took the trend global at the turn of the millennium. In the early decades, some of the world's biggest auction houses started offering the art toy category.
In the past 5 to 10 years, the practice of artists making figurines has increased tremendously—it has extended from using vinyl as the sole medium to bronze or ceramic.Many art toy manufacturers are pushing the medium forward by using not just vinyl pieces, but incorporating materials like ceramics and wood. Just as designers and artists often work in multiple media, the toys they create are manifested in numerous ways. They're doing their own work, just in different forms—they're not actually 'toy artists,' it's an extension of their own art. Smaller toys in larger editions are the perfect entry point for new collectors.

When it comes to toys, often a work's physical dimensions matter less than its demand. Though there are some collectors who assume a "bigger is better" attitude to collecting, So said that the decision of size is ultimately up to a collector's own taste, and that newer collectors might be more comfortable starting with more intimately sized pieces.Lower price points make the category an excellent entry point for newcomers. Art toys really represent a gateway to more serious art collecting.While new collectors might favour smaller-sized works, when it comes to edition size, those looking for a less expensive purchase should definitely have their sights set on big numbers. The more exclusive a seasonal launch is, the fewer editions available on the market or the harder it is to get your hands on certain toys—the higher the prices will become.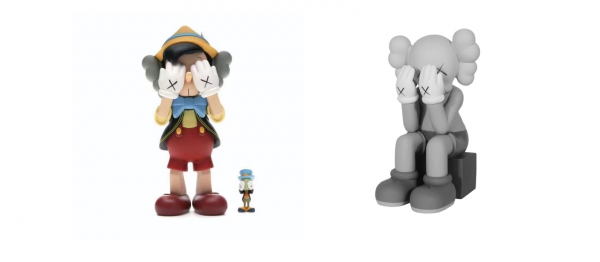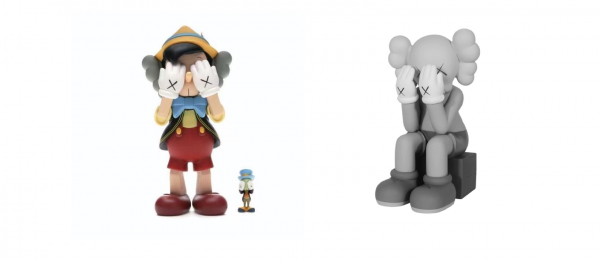 Social media can also be useful such as Instagram, Facebook, and WeChat to discover new art, new artists, and to buy art toy at your preference. However, as a new collector, you should get collecting tips from reliable gallery or professional art consultants. Indeed, buyers should be cautious when it comes to buying art works or toys. It is recommended to purchase from established gallery as it usually comes with certificate of authenticity or seal. This is to ensure that the art collection is genuine and authentic. https://www.yanggallery.com.sg/artists/kaws/


While some art toys do appreciate in value, because of their often unlimited and undisclosed edition sizes, the real draw in collecting this category is genuine enthusiasm and joy. there's a very unique collecting culture that surrounds art toys, and part of the passion and interest in this category lies in watching out for seasonal drop launches that sell out within a few hours, edition sizes, and also the idea of collecting a full set of figures. The market for this category remains stable and promising and this phenomenon will continue to grow in the years to come, as it constantly appeals to the younger generation of collectors who are tech- and social media–savvy, and those who constantly seek to combine life and art into one. This large following has also significantly increased the number of transactions regarding these items being sold online. Imagine that, the instant these items launch and become available to purchase, people can access them online in the minutes leading up to this in order to buy them.
Joan Cornella – Poopypants | Vinyl / 25.5cm.
https://www.yanggallery.com.sg/product/pooty-pants-2011-by-joan-cornella/


Artists like KAWS, for instance, are now selling works for millions of dollars in major art auctions. Many pieces by various artists are now housed in both museum collections and their shops (including MoMA and Tate), and there are still hugely popular sites devoted to the figurines.
Ultimately, the toys become more like artwork that people can focus on aesthetically. The purpose isn't to make them "playable".For artists like KAWS, whose figures are enticing fare for the millennial art collector, the ability to mass produce his pieces significantly blurs the line between art and toy.Until recently, the art-toy world was made up of a small, tight knit and global community of artists and collectors. Now, KAWS's success has increased the overall demand for art toys, leading hypebeast collectors to scour the indie art toy world for pieces of similar style.
Joan Cornella – Bootyboop | Vinyl / 18cm
https://www.yanggallery.com.sg/product/bootyboop-by-joan-cornella/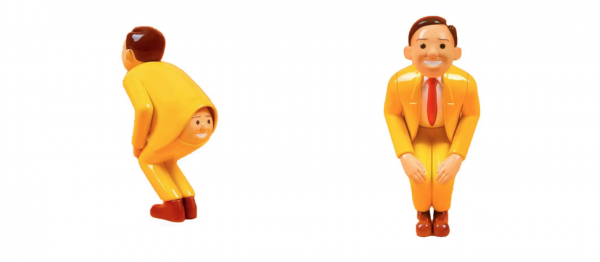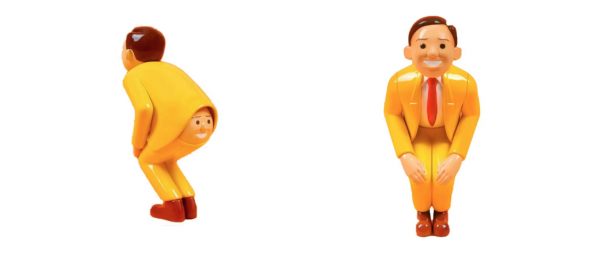 The result is extraordinary. The market goes wild for these objects and the result means that multiple retailers spring up. In the days following the release of Designer Toys, it is possible to find the same pieces for sale on secondary platforms for hugely inflated prices. This is probably a peculiarity of this sector, which has led to the unbridled rush by many collectors who, day after day, continue to build their collections, introducing these objects which they now consider works of art, in all respects.
Javier Calleja – Heads / No Art Here – Vinyl – 30cm high
https://www.yanggallery.com.sg/artists/javier-calleja/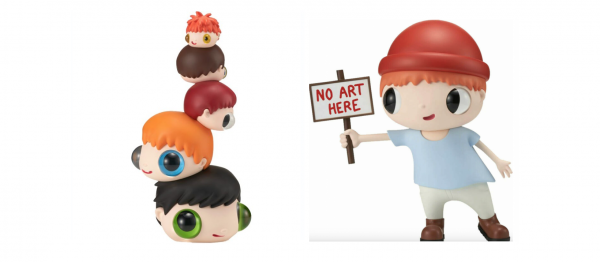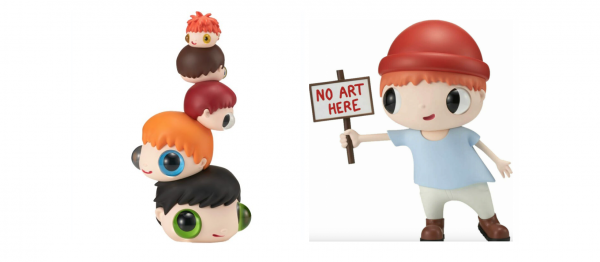 So where can you buy Art Toys? Besides the official websites of artists, numerous auction houses, museum shops, Yang Gallery offers a variety of art toys available for you to purchase with confidence!
For toy collection viewing, please contact us at +65 8389 1888
Yang Gallery Warmly welcome you to visit us for any of the latest art toys at: The Shopping Gallery Hilton #01-11 , 581 Orchard Road Singapore. info@yanggallery.com.sg / +65 8389 1888 / 6721 8888