Born in Seoul, Korea
Graduated from Madrid University, Spain (Master's Degree in Painting)
Graduated from Gachon University, Korea
Lee Jin Hyu possesses a critical view regarding the aspect that the occurrences of historical issues in art led by the United States and some European countries form the mainstream of world art history after modernism. As his background in Spain and Iraq would suggest, he supports a pluralist position of culture and history, and proceeds to present a unique worldview in regard to the form of life and death, as well as political equality. Lee Jin Hyu is the type that is devoted to the values of a third party rather than the interests in art history of his time. He himself evokes romantic dreams and also is the style that enjoys powerful imaginations.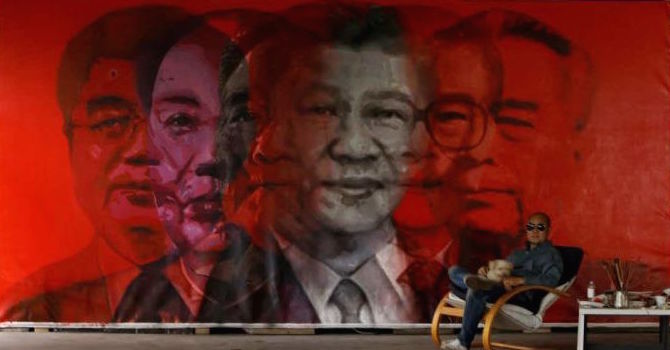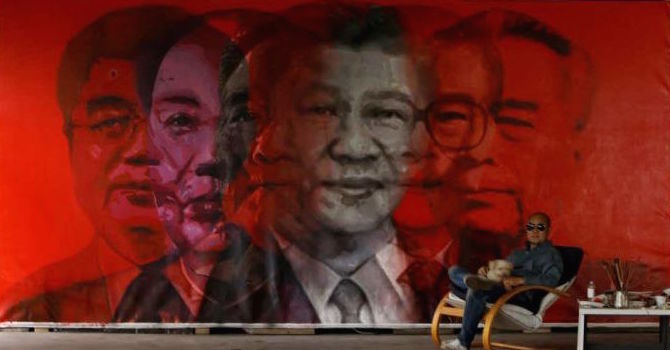 A major theme in Lee Jin Hyu's works is 'The Fragmentary Thoughts.' In the way how the work perspective of an artist with a very unique background ranging from South Korea to Spain and Iraq usually presents itself in his work, the current day reflected through him is a somewhat different prospective from the interpretations of other contemporary artists. Combining history and present from a very humanistic dimension rather than a national or historical figure is his attempt to approach as an artist.
The way of contemporary society and the aesthetic point of view reflected through his diverse prospective has a greater value and significance at a time when the global era of contemporary art is predicted. Furthermore, the very rare factors such as being a Korean artist cause his works to hold greater special meaning.
Currently Lee Jin Hyu is a director of Korea Fine Arts Association, World Art Federation, and a director of Korea Professional Artists Association. He is also a director of Seoungnam Cultural Foundation, WordArtGames Korea and Gachon University Fine Art Department Professor.
Major Exhibitions:
2014 Lee, Jin-Hyu Exhibition (China)
2014 Asiarts in Seoul (South Korea)
2014 Beautiful Companion of Actor Jo, Sung-Ha and Painter Lee, Jin-Hyu (South Korea) 2014 Asiarts in Beijing (China) 2013 Drawing Time (South Korea)
2013 Korean Wave Star Exhibition (South Korea)
2012 Art Stage Singapore (Singapore)
2012 International Contemporary Art Festival (Japan)
2012 Exhibition Art Contemporary (Japan)
2012 Life before Us (South Korea)
2012 International Art Symposium (Turkey)
2012 Hello Spring (South Korea)
2011 South Korea Art Fair (South Korea)
2011 Five Directions Five Colors (South Korea)
2011 MANIF (South Korea)
2011 South Korean Contemporary Art Exhibition (Abu Dhabi)
2011 New York Art Show (United States)
2010 Invitational Exhibition for the 30th Anniversary of Diplomatic Relations Between UAE & South Korea (United Arab Emirates)
2010 KIAF Korea International Art Fair (South Korea)
2010 The Forgotten Space (South Korea)
2010 Downtown Memorial (South Korea)
2009 Daegu Art Fair (South Korea)
2009 Current Thoughts (South Korea)
2009 Asia Top Gallery Art Fair (Hong Kong)
2009 Nobleland Sky Memorial Park Symposium (South Korea)
2008 Star & Blue Art Fair (South Korea)
2006 New Songdo City Project (South Korea)
2005 Cemetery Project (South Korea)
2005 The Caterpillar's Dream (South Korea)
2004 Gwangyang Bay Project (South Korea)
2003 Downtown Arts Festival (South Korea)
2002 International Photography Festival (South Korea)
2000 Memorial Park Symposium Project (South Korea)
2000 Planning Rebellion of Young Artists (South Korea)
1999 Bundang Contemporary Art Festival (South Korea)
1998 Lee, Jin-Hyu Invitational Exhibition (Seoul)
1997 Granada Biennale (Spain)
1996 Ateneo International Art Festival (Spain)
1996 20X20 (Spain)
1996 ARCO96 International Contemporary Art Fair (Spain)
1994 South Korea (South Korea)
1994 Spain Contemporary Art Festival (Spain)
1994 343635 Exhibition (South Korea)
1993 The Flowers (South Korea)
1993 A Simple Meal (South Korea)
1992 La Paz (Spain)
1992 Installation Art Exhibition (Spain)
1992 South Korean Young Artists Invitational Exhibition(Spain)
1991 International Exhibition of Bronze (United Kingdom)
1991 o-HO Exhibition (South Korea)
1991 Last Day of October (Spain)
1991 24 Young Souls (Germany)
1990 July Exhibition (South Korea)
1990 France Lost Exhibition (France)
1990 Berlin Contemporary Art (Germany)
1988 Contemporary Art Thrown into Situations (South Korea)
1988 Young Artists Art Festival (South Korea)
1987 Contemporary Art Award Artist Exhibition (South Korea)
1987 Tigris River Installation Exhibition (Iraq)
1986 Seoul Fine Art Competition (South Korea)
1986 Indépendant Exhibition (Independent) (South Korea)
1986 South Korea Art Competition (South Korea)
1985 Indépendant Exhibition (Seoul)